Old Session House – Second Court Room
The Old Session House – Clerkenwell
Second Court Room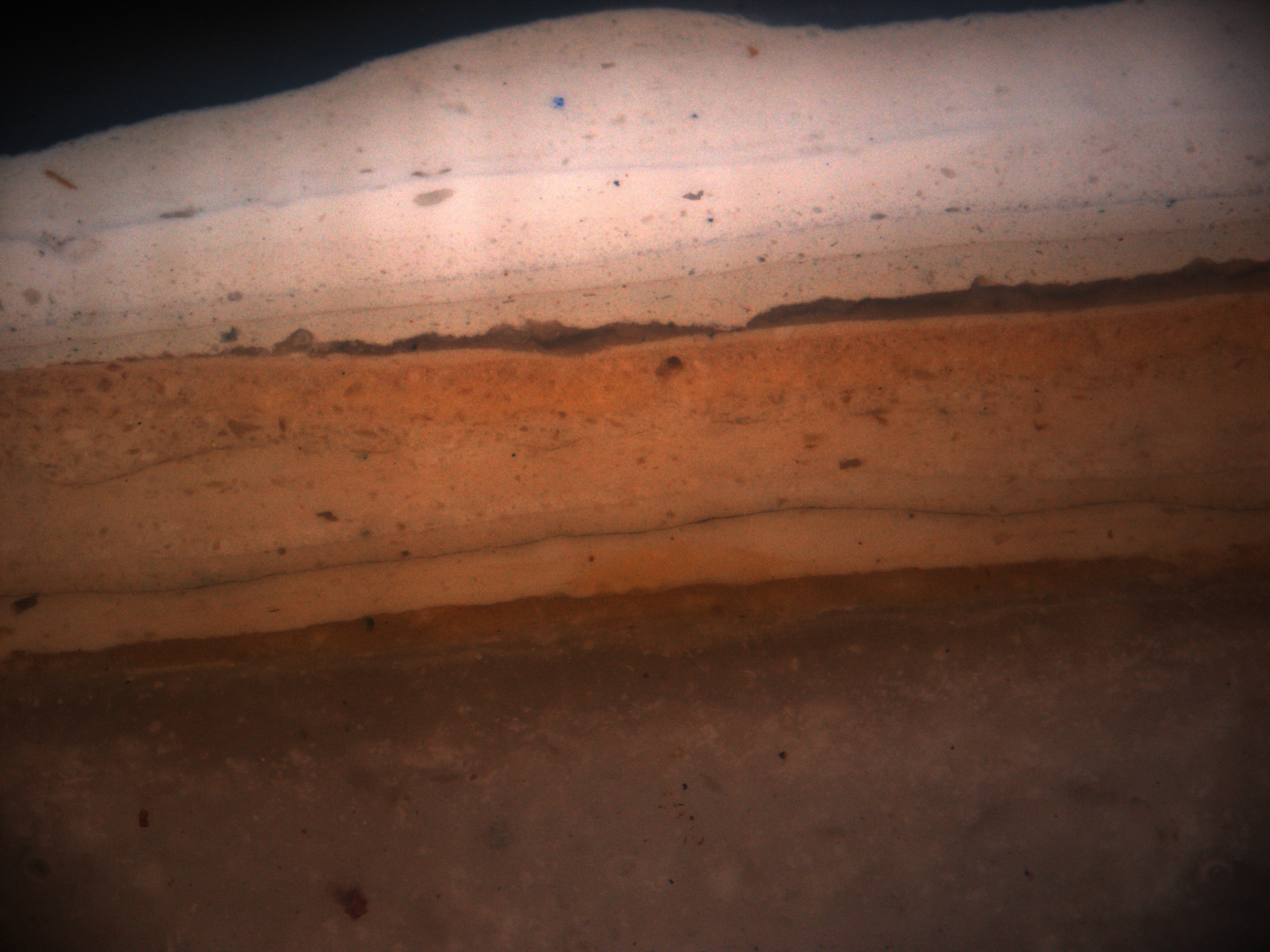 Investigation of the historic interiors
Original 1780s Decoration
The Great Room has undergone extensive alteration. The original length of 64 was reduced, and the ceiling lowered, to make it easier to heat and to eradicate an annoying echo.  Paint research indicates that originally the wall faces were simply decorated in cream oil paint.  The original imposing door architrave was also decorated in cream coloured oil paint. The window architraves were grained in imitation of a dark hardwood.
1859 – 1860 Alterations
The need for an additional court room was met by converting the Great Room into a Second Court Room. The ceiling was lowered again. To date there has been no investigation of the decorations applied to the ceiling. A small staircase for the judges to enter from the ground floor was created in the southern ante room.
On the completion of the Pownall works the walls were painted in light pink and dark cream coloured oil paints. The doorway was inserted in the middle of the west wall was fitted with an arched plaster architrave which was originally painted in cream coloured oil paint. The door was made of a hardwood which was varnished. The joinery has since been repeatedly stripped but there is evidence that at a later date the door architrave and joinery was grained.
1877 Alterations
The Southern Extension was built at this time. This involved the removal of the south-western staircase and the construction of a new Magistrates Stair (the existing staircase) which is fitted with an ornate balustrading. No structural alterations were carried out within the Second Court Room or Judges' Dining Room but accounts indicate that the two court rooms was reconfigured and redecorated at this time.
Avery Occupation 1931 – 1973
During the occupation by the Avery Company the wall faces were painted green and the joinery was painted in Dark Green. At some date panel mouldings were added to the upper wall face. At some date the hardwood mahogany door was over painted in oil paint.
Masons Occupancy 1978 – 2014
During the occupancy of the Masonic Order the walls were painted in whites and greys. The ceiling was decorated in a buff and blue coloured scheme,