Danson House – Library
Repair of damaged area of Copper Resinate Green Paint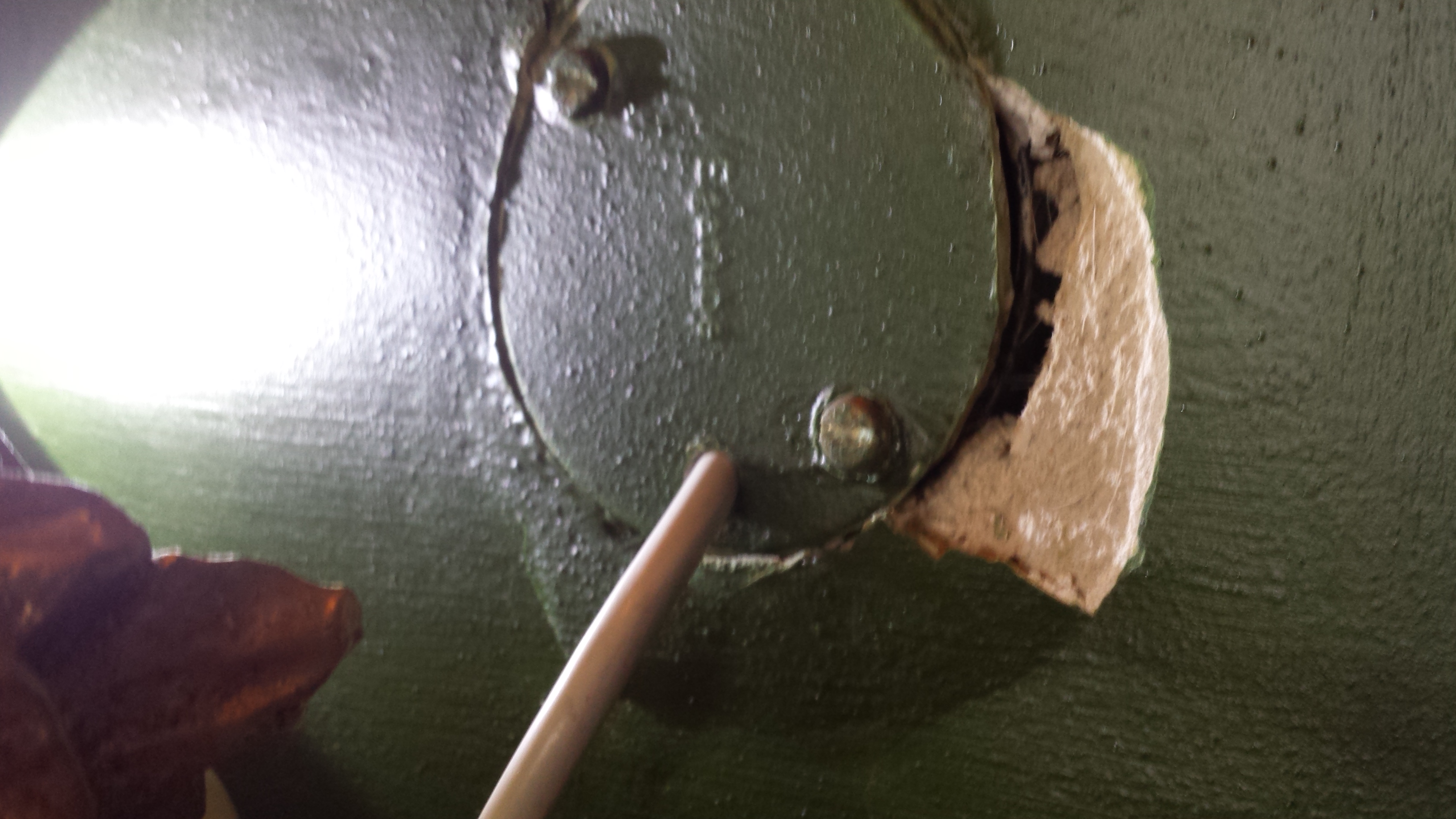 Treatment report
Requirements
The walls of the Library at Danson House were decorated about 10 years ago recreating the original decorative scheme applied to the walls c.1750. This was a lead-based paint tinted with copper resinate glaze, applied over a green undercoat. The paint surface has a distinctive gloss, texture and translucency. It was originally applied by specialist decorators.
A section of the copper resinate paint surrounding an electric light fitting has been damaged. It is proposed to repair the damaged areas using fillers and paints with the aim of minimising the visual disturbance. Section of the detached fragment will be sent to the conservator beforehand so that colour matching trials can be carried out to establish the best paint system to employ.
Treatment – 26th January 2016-01-26
On-site examination of the damaged area revealed that the accident had deformed the plane of the plaster on the right and lower right had side. These sections of painted plaster were consolidated from behind using PoIyfiller. It was not possible to flatten the distortion.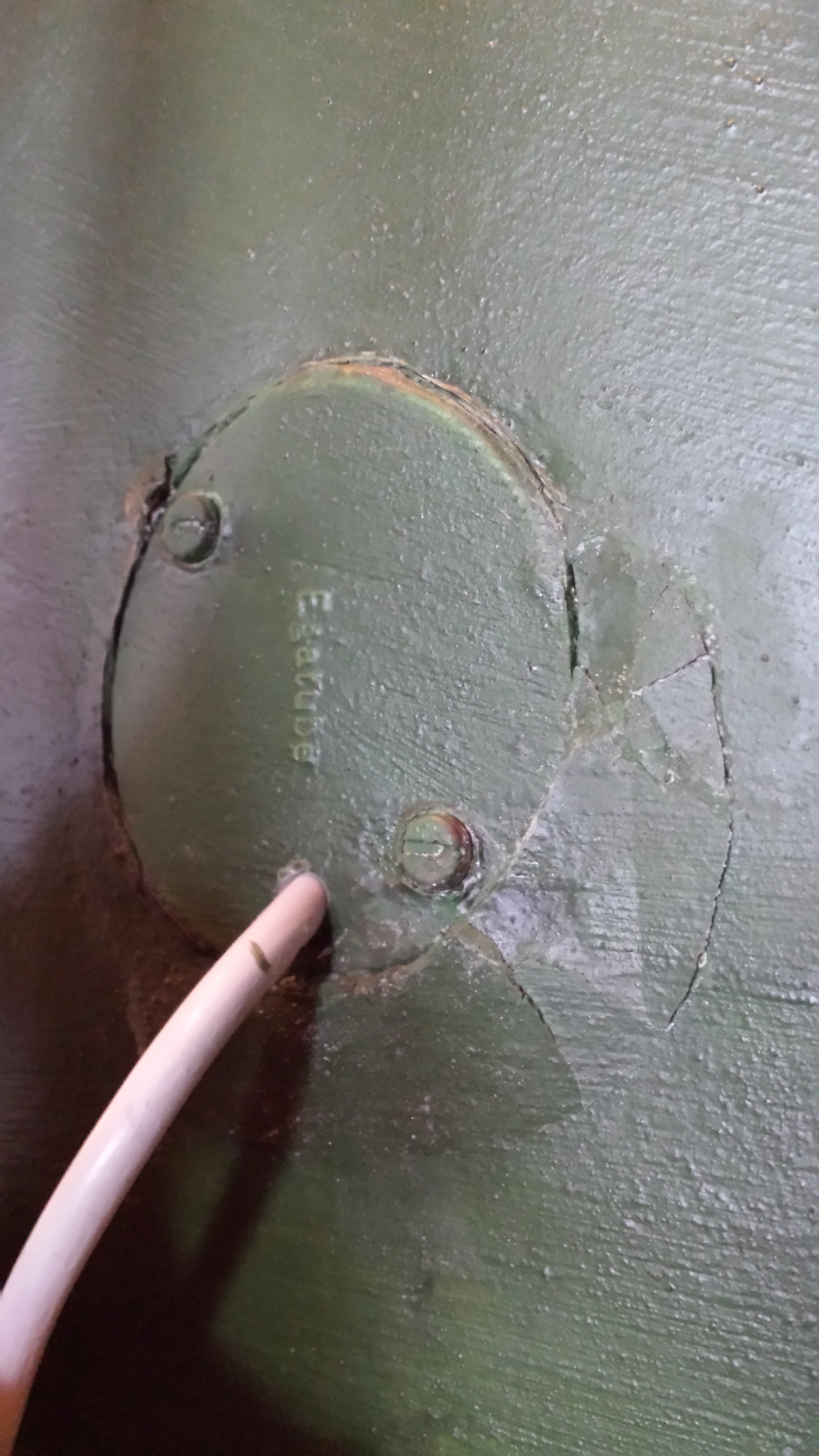 The slavaged fragments of painted plaster were reattached using Polyfiller. Due to the deformation of the plaster surface it was not possible to achieve a flat surface but the retouching of the areas of loss using acrylic paints textured with ground copper resinate pigment, concealed areas of loss and gave a visual unity to the damaged area.