Holly Cottage
Holly Cottage – 12 The Mount Hampstead
Investigation of Exposed Graining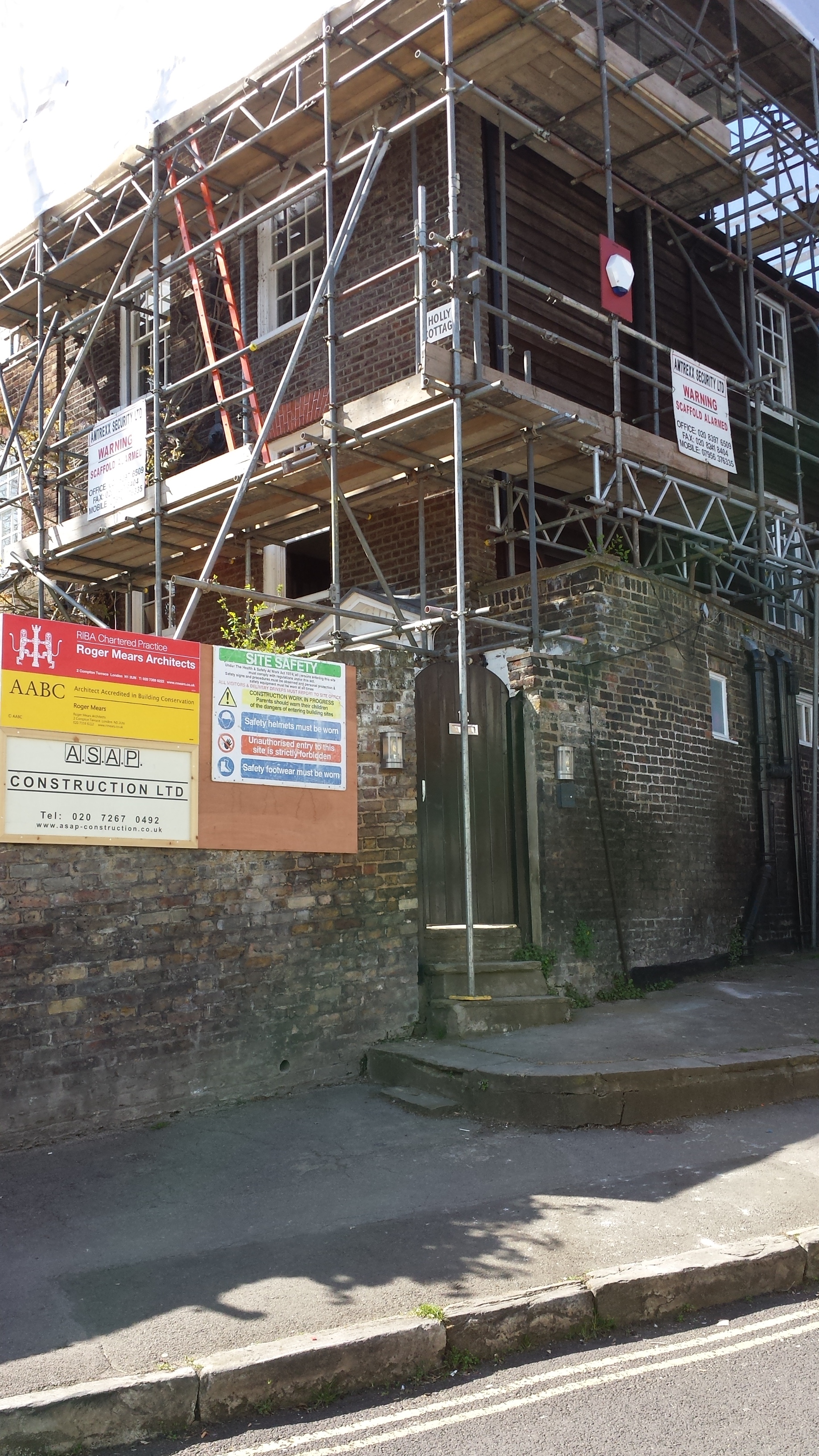 Background & Brief
Traces of an early wood-grained finish were discovered under later over-paint on two of the horizontal sections of the boarding used to line the stairwell of the staircase of Holly Cottage. This boarding is assumed to have been salvaged from another building and that the exposed graining formed part of an earlier trompe l'oeil decorative scheme. Research was commissioned to establish the extent of the survival of grained decoration on the other boards and comment on the date of this early decoration.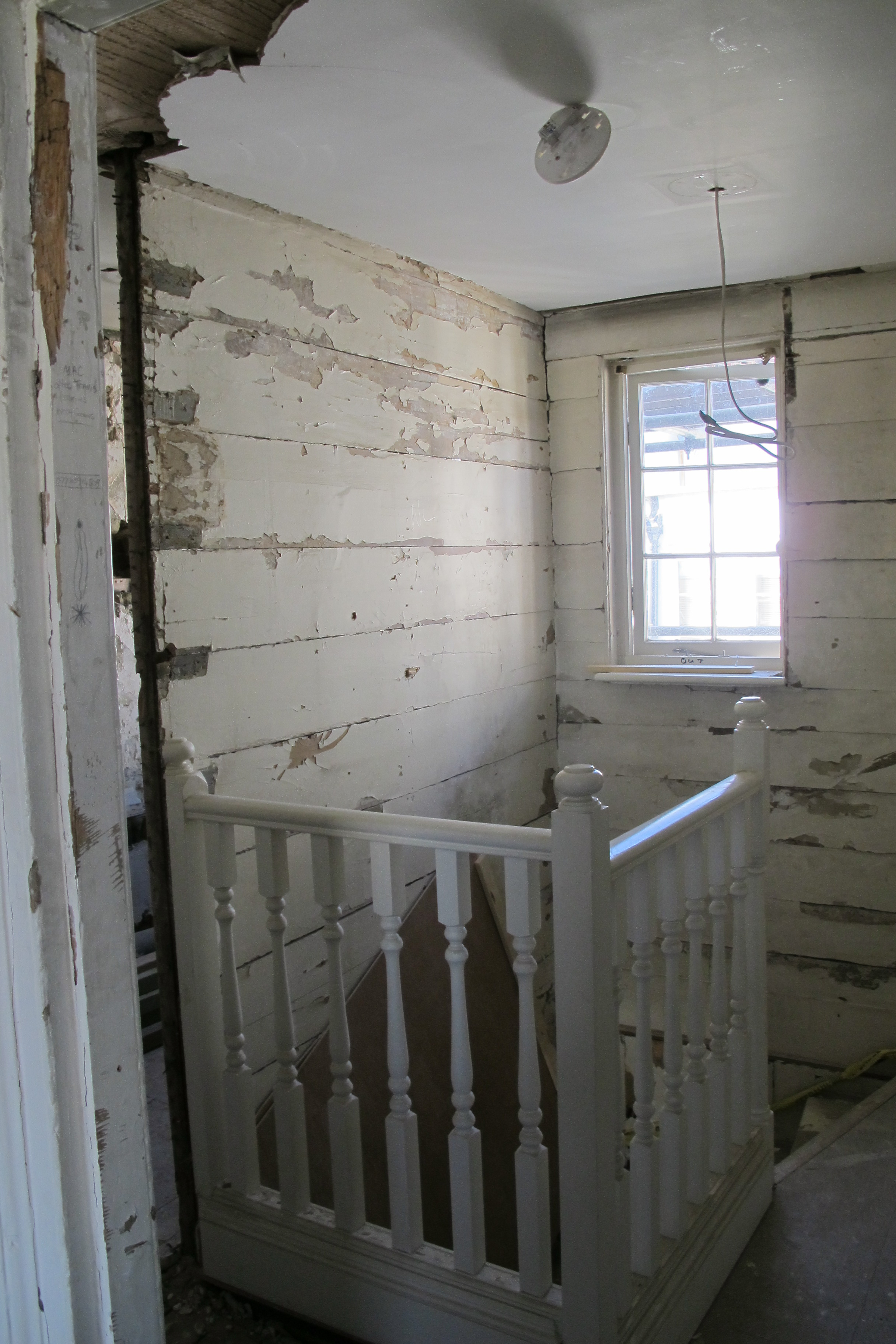 Small fragments of an early wallpaper and white paint were discovered attached to the studs behind the boarding. It is assumed that these uprights, like the horizontal boards, had been salvaged from another location and the remains of the wall paper and white paint were evidence of a lost decorative scheme.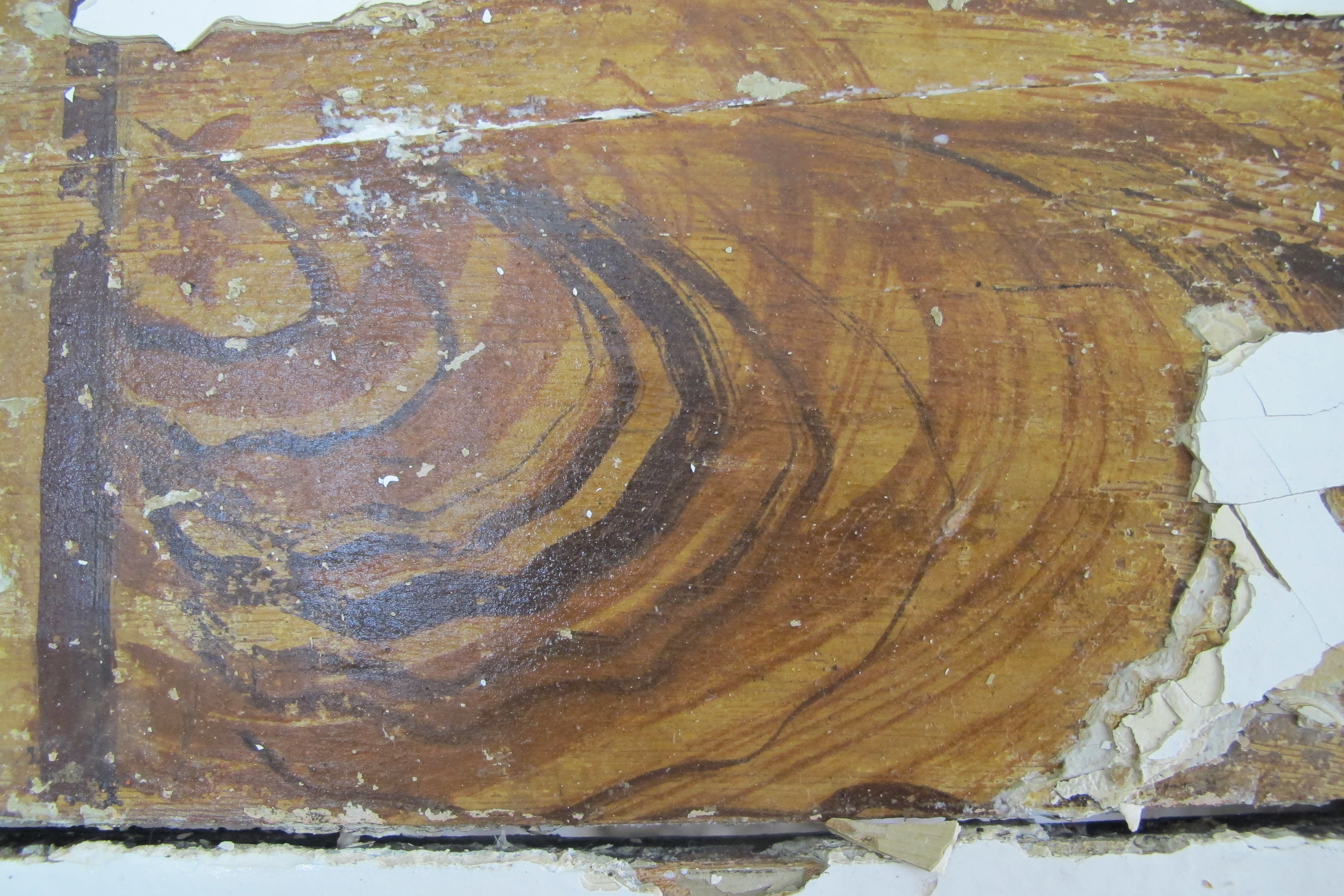 Conclusion
An investigation of traces of an early grained decoration on the horizontal boarding lining the stairwell of Holly Cottage established that the decoration dates from the mid-late seventeenth century. It was assumed that the boarding was salvaged from another building and fitted into Holly Cottage in the late eighteenth-century.
This early decoration was discovered when traces of later over-paint flaked away during renovation works to the house. Further on-site investigation determined that the exposed areas had been over-painted in a soft distemper decoration which could be easily removed. However it was discovered that other areas of the early grained scheme were covered in thick build-up of about 22-24 lead based decorations. These could not be removed from the surface of the grained decoration as readily as the distemper over-paint.
The trompe l'oeil decoration imitated wainscot panelling. The style of panelling imitated dates from the mid-late seventeenth century. An examination of paint samples removed from the grained decoration determined that the translucency of the paint and the coarseness of the pigment particles supported the suggestion that the grained decoration dates from the mid-late seventeenth-century. The presence of the pigment coal – a black pigment which became obsolete for use in house-paints during the late seventeenth-century – also supports the suggestion that the paint dates from the mid-late seventeenth century.
It is suggested that further on-site work could reveal more of the original graining but attempts to remove the thick accumulation of lead-based paints – without damaging the original graining could be very time consuming and expensive. An alternative presentation solution could be the over-painting of the white over-paint in a brown colour. This would allow the exposed areas to be viewed more easily.
Traces of wallpaper trapped behind salvaged post supporting the horizontal boards were examined. This is a handmade paper decorated with a foliate red and black design. It is probably a cheap eighteenth-century paper originally applied over a wattle and daub wall.