Foyle Panels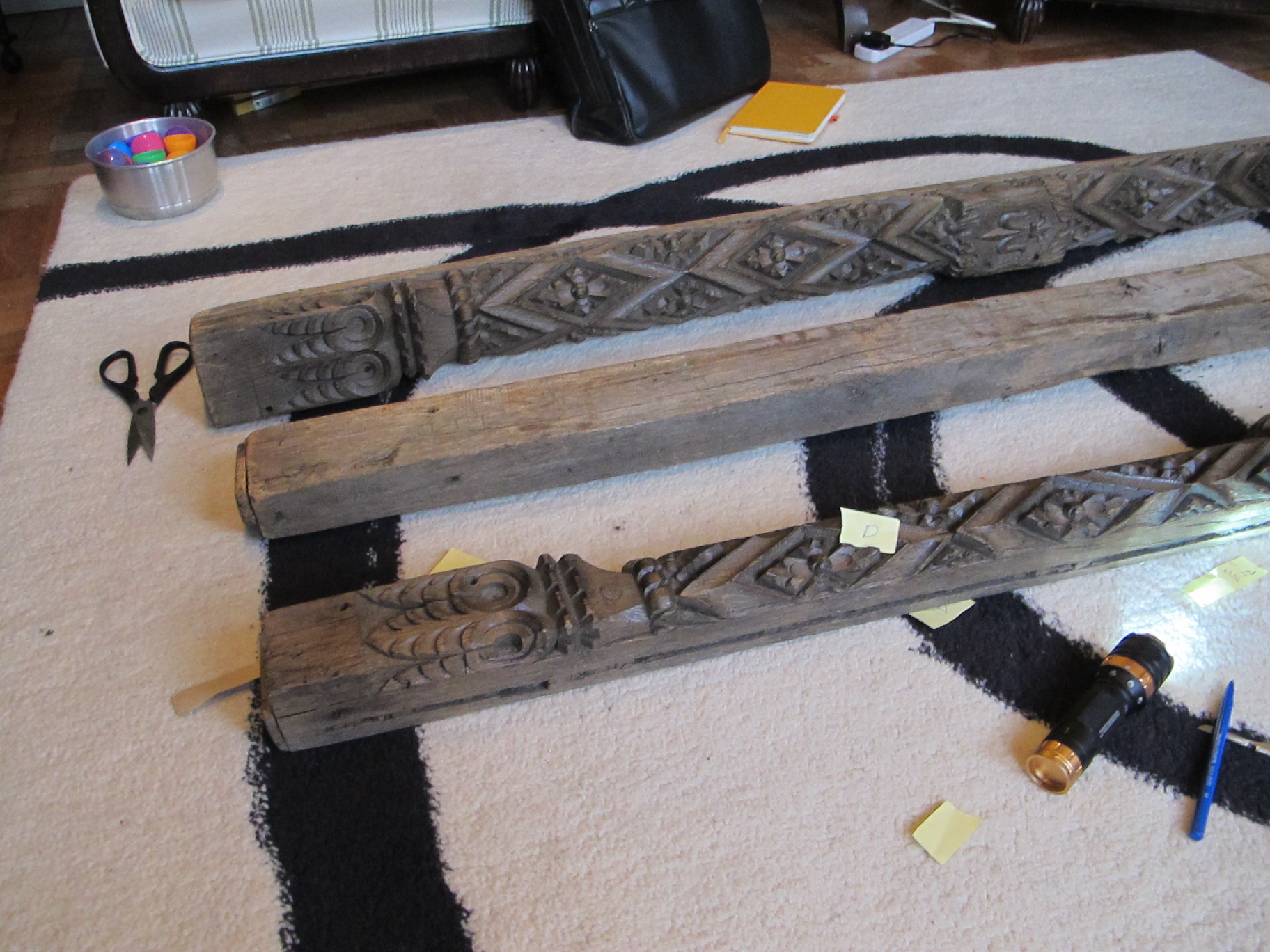 Background & Brief
The four early Tudor wall-posts, were probably part of exceptionally rich joinery construction. They are decorated with 'h', half an 'R' and a fleur-de-lys motifs. One post is numbered 'III' and another 'XI'. They appear to be made by the same workshop as the recently discovered Paradise Bed which bears Henry VII's devices. They have been connected with Henry VII and possibly date from the mid-late 1480s.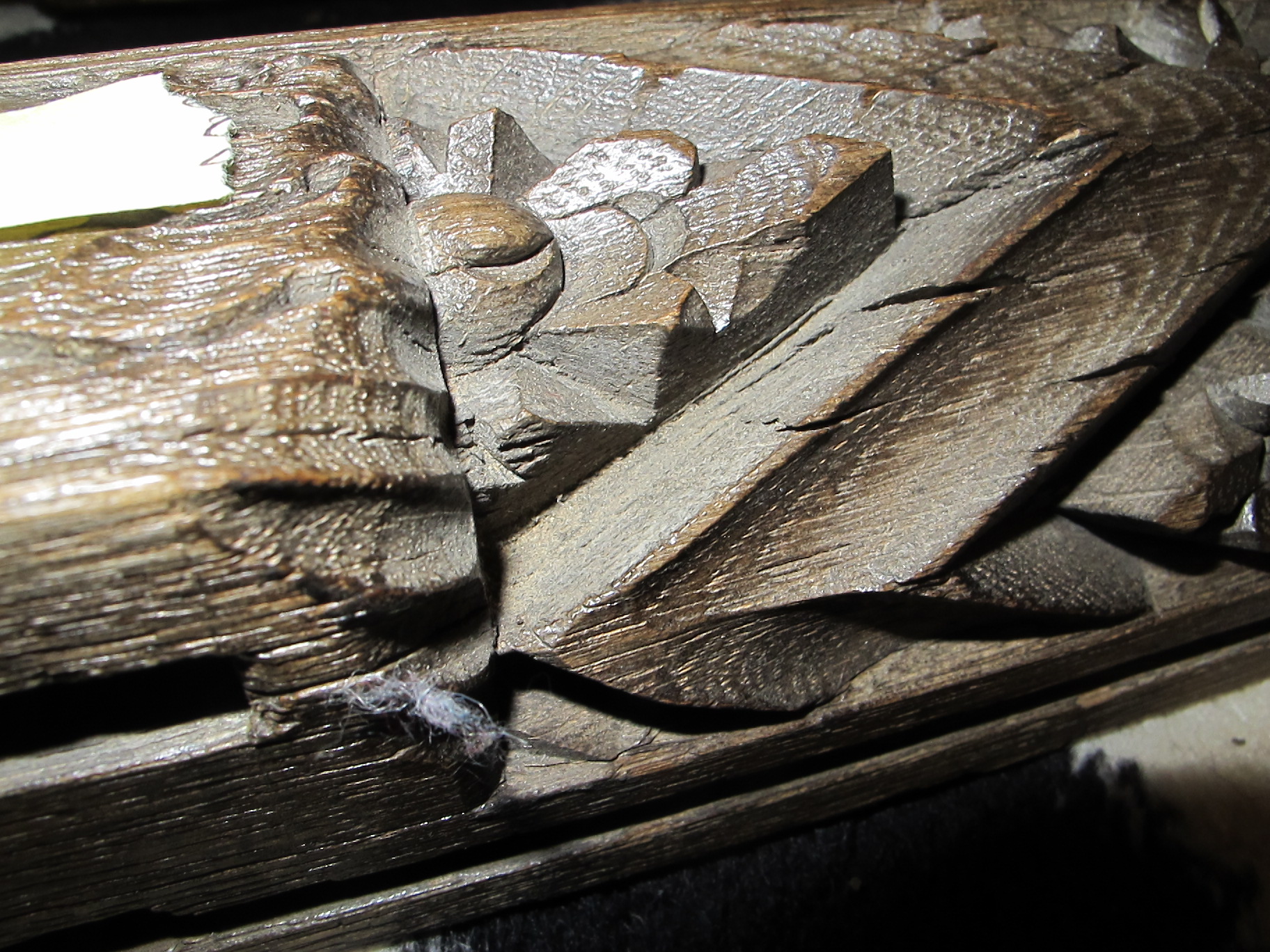 Observations
Examination of the samples removed from the two of the Foyle posts under x500 magnification, suggest s that the posts were original decorated in a grained decoration – this has been stripped or worn away over time.
The texture and composition of the paint is similar to that found on the Paradise Bed.
The discovery of a flame burn (possibly apotropaic Marian fire protection) supports the dating of the posts to the late fifteenth century.
It has been suggested that the post formed part of a screen.