The Sir John Soane Museum
THE JOHN SOANE MUSEUM—THE MODEL OF POMPEII Preliminary Investigation of Decorative Finishes and Structural Alterations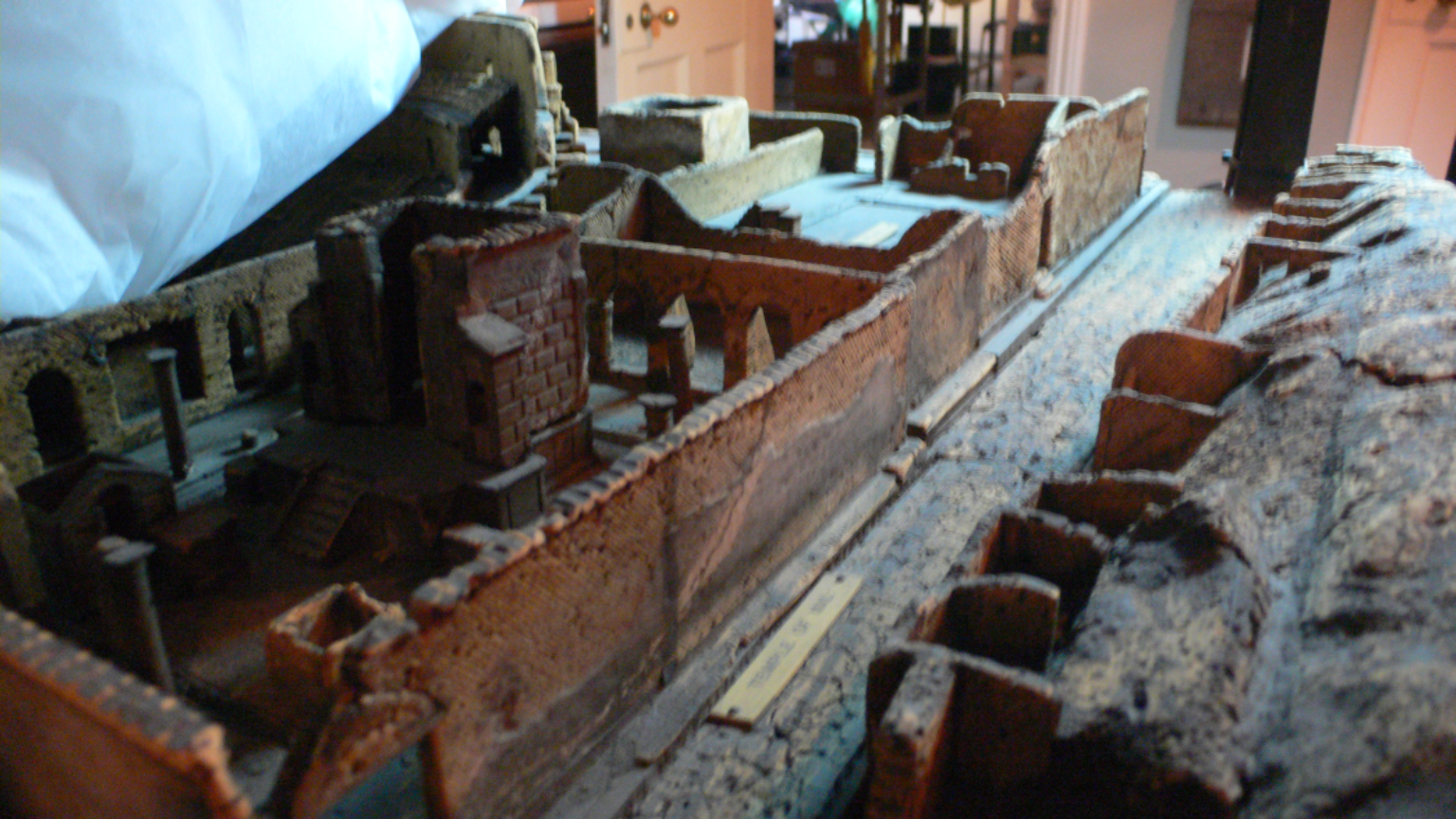 Research Background
A series of samples were taken from the cut and uncut side of the model – located on the second floor of the John Soane Museum. These were mounted in cross-section and examined under high magnification.
Observations
The model is made of a soft balsa wood. At some date it has been reduced in size. The cut edges are covered with the dark paint – possibly an attempt to suggest a wood finish. It is suggested that this is was applied to tidy up the model, conceal areas of loss and flaking paint – and match the wooden stand and canopy in which the model is now displayed.
Examination of cross-sections
The surface of the wood om the areas sampled appears to have been primed with a white undercoat before being painted in two layers of a deep-red coloured paint thought to be an undercoat and a top coat ). A layer of dirt is visible on the surface of the upper layer of red paint. The model was then further embellished with two layers of a bright green paint. (thought to be an undercoat and a top coat ). But note some samples do not bear traces of this green scheme. A thick layer of varnish has been applied and is visible on all the samples removed. At a later date (after the cutting down of the model ) the edges of the model was painted in a dark brown finish. This may be a cheap 'brush graining ' intended to match the wooden stand.