Burton Constable Carved Room
Research Brief
Research is being carried out carried out to establish the original decoration applied to the panelling of the Carved Room at Burton Constable. The earliest carved elements within the room have been dated to c.1730 – this observation is based on stylistic analysis.  The room appears to have been originally fully lined with wainscot panelling. The room also contain joinery elements added at a later dates. A section of dado rail (measuring 86cm in length) was sent to HIRC for further investigation.
Visual examination made on site had suggested that the original decoration of the c.1730 elements was a green/blue coloured oil paint with the relief elements partially gilded. More recent research findings – outlined in this report show that this is not the original decorative scheme.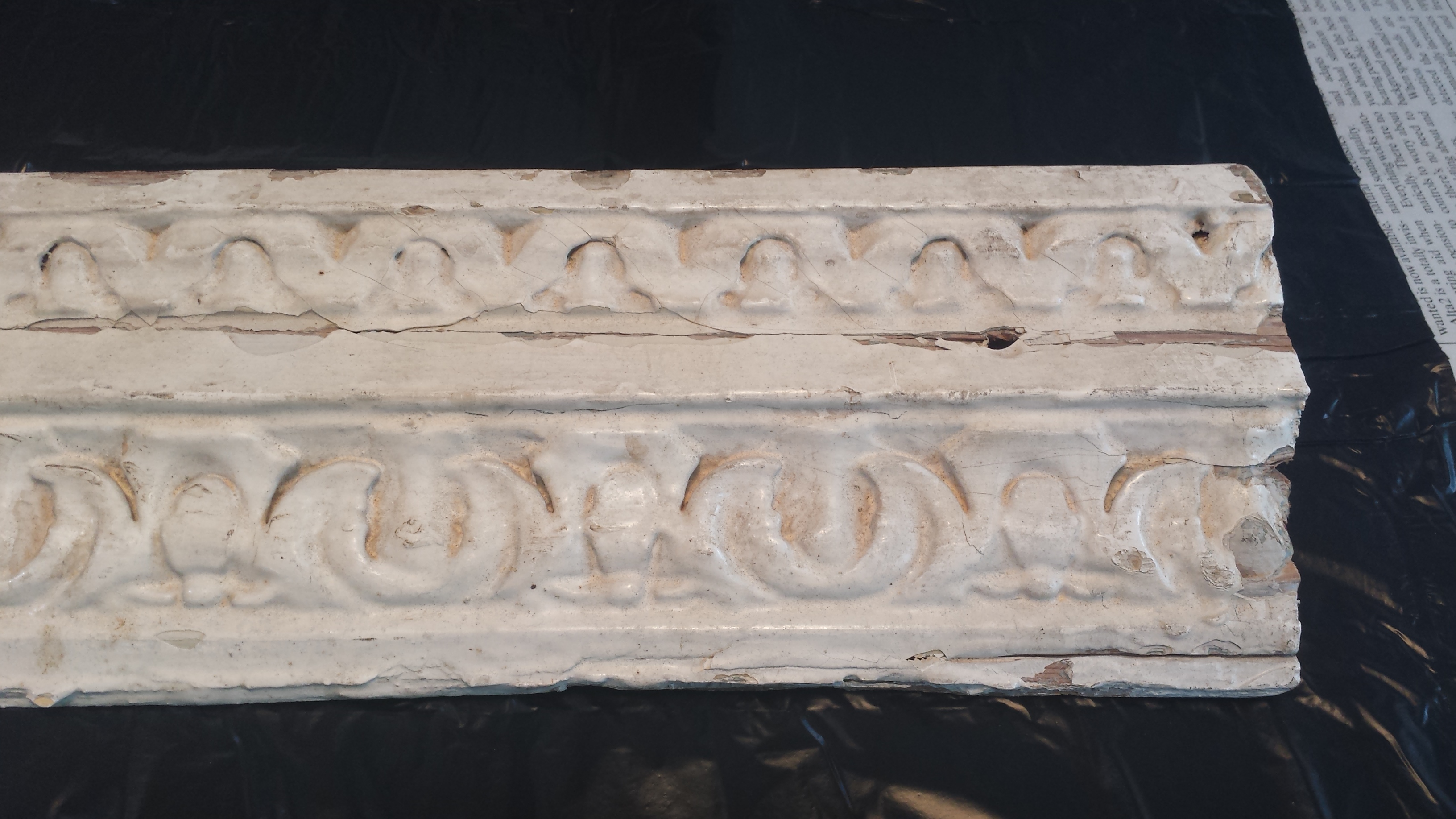 Abstract
When the room was fitted with original panelling c.1720 it was decorated in a plain white oil paint.
At a later date (but probably during the early eighteenth-century) the room was repainted in a broken-white oil paint with moulding embellished with gold leaf. The heavy style of the application of the gold leaf is indicative of early-mid eighteenth century fashions.
At a later date the panelling was repainted in a light blue coloured oil paint. This paint was composed of the pigment smalt and lead white. Smalt is known for its tendency to yellow when mixed with oil and the light blue paint has discoloured to a dull green.
Care was taken not to cover the gold leaf of Decoration 2.
The choice of this pigment by the decorators is problematic – at this date most decorators would be using the pigment Prussian blue or Blue Verditer to produce blue coloured paints.
There is evidence to suggest that this third scheme may have been revived at least twice – using the same smalt based paint – and again cutting around the existing gold leaf
This scheme may have been retained for a considerable period before being over painted in a light cream lead-based oil paint. At this date the gold was obliterated