Lenygon & Morant Sofa
Investigation of the decorative history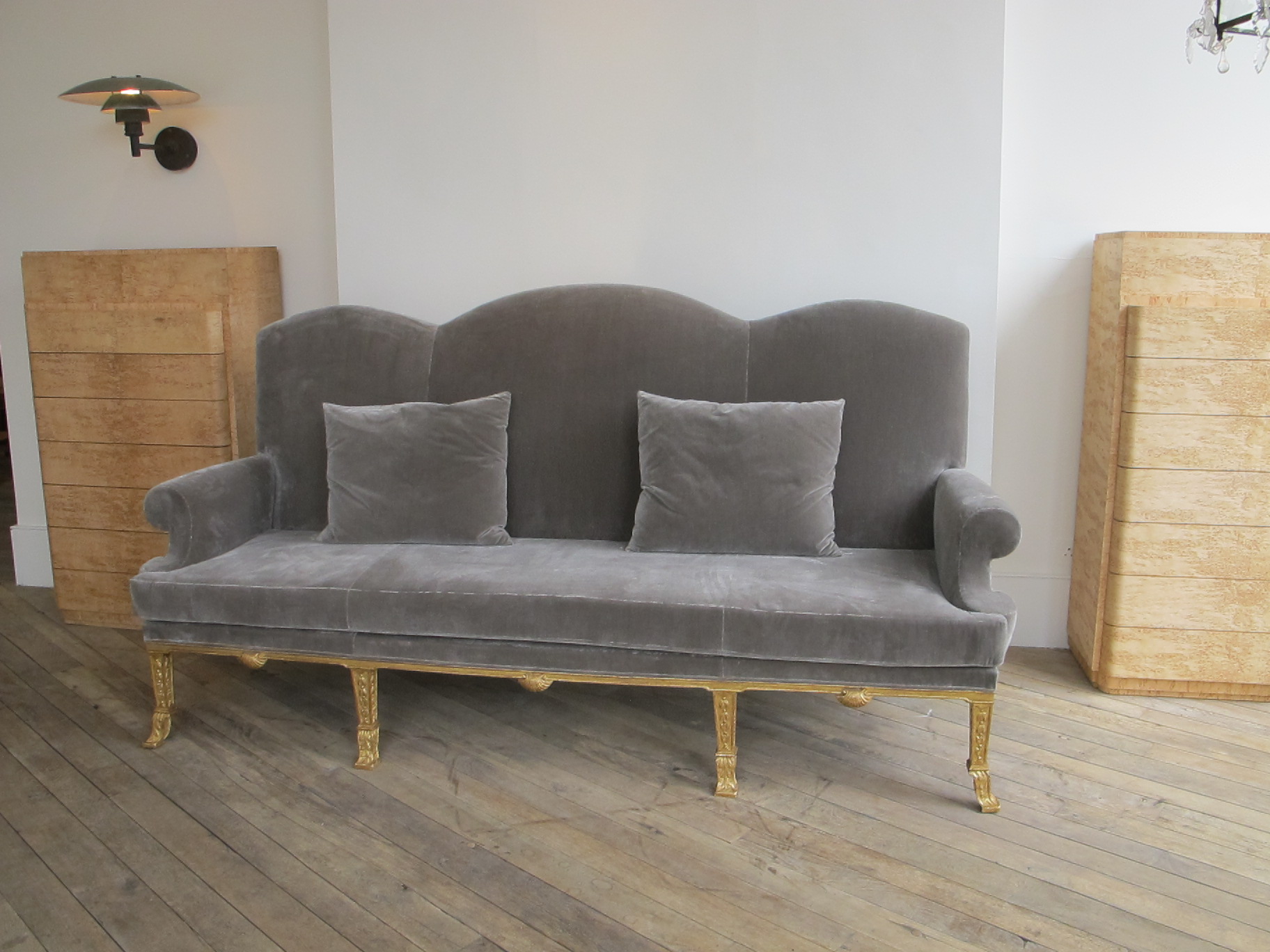 Research Brief
Paint research was commissioned to clarify the age and decorative history of a Lenygon & Morant gilt-wood sofa frame.
Research Findings
Samples removed from the inner edges of the wooden frame were mounted in cross-section and examined under high magnification. (Magnification x50 – x500 normal and ultraviolet illumination).
A summary of the existing decorative schemes is presented in chart form. The mounted samples provided evidence of an earlier patinated gilded decoration (renovated at least once) which pre-dates the application of the light brown paint applied to the inner faces of the wooden frame.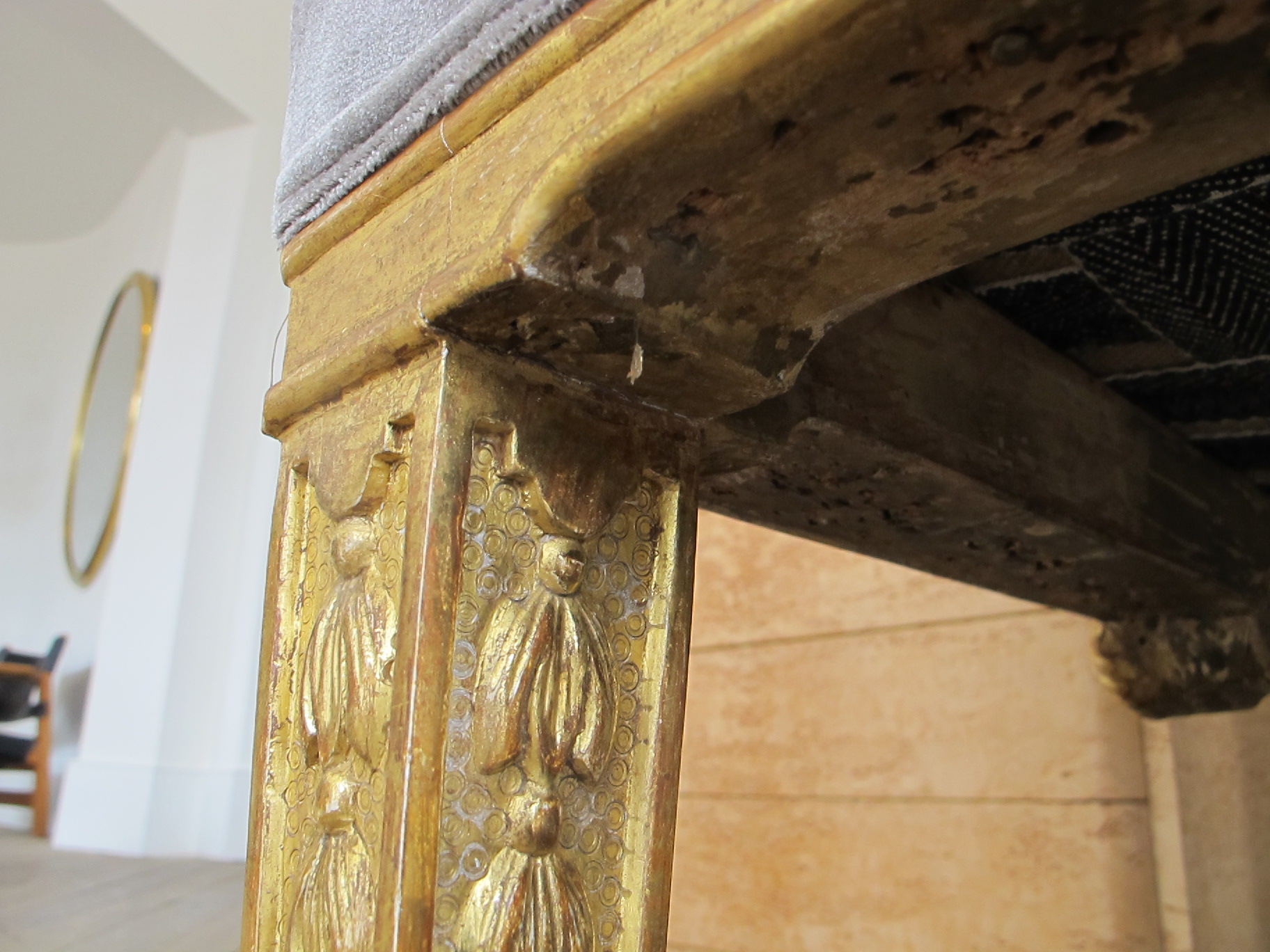 Summary of Decorative Finishes on underside of the Wooden Frame
Samples removed from the underside of the wooden do not reveal all of the decorations applied to the main faces of the carved frame (for example there is understandably very little gold leaf) – but the inadveretant trac es of undercoats, size layers, patination layers and varnishes, provide a guide to the decorative history if the sofa frame. It is suggested that the earliest suriving gilding (possibly the original gilded decoration) was applied over a layer of yellow size and red bole. This scheme was elaborated with a dark translucent patination. At a later date a varnish was applied and further patination was applied.
At a later date the underside of the frame was painted in a light brown oilpaint. The materials used in these layers do not provide any conculsive date of their application.
The sofa was later reupholstered in the Regency Style. This involved covereding carved elements of the original frame. Tack holes can be observed in surface of the light brown paint..
The Regency Style upholstery has been removed and the sofa has now been reupholstered in a more appropriate style.