Abbey Mills Pumping Station – Update 2015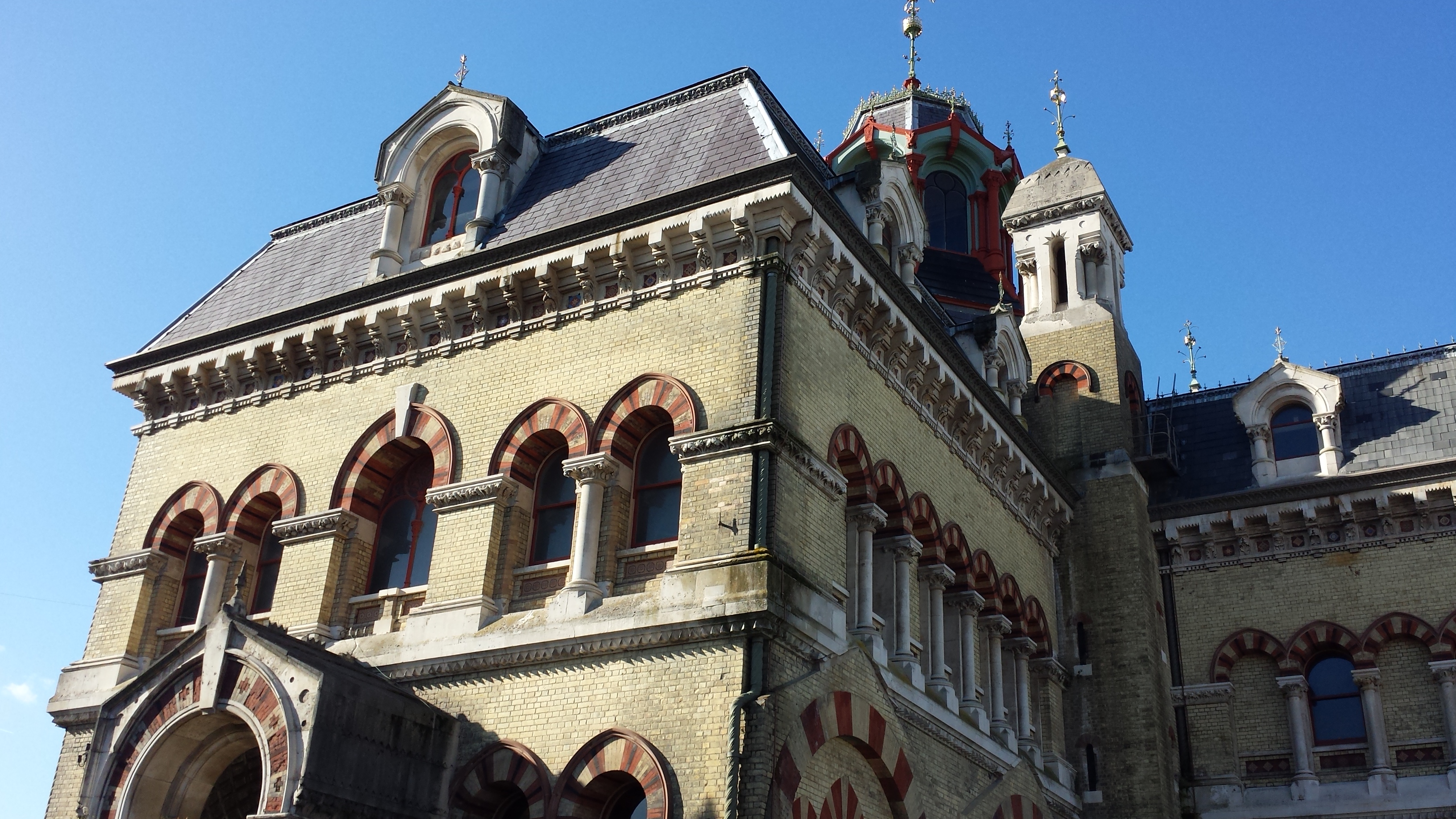 HISTORY & CONTEXT
Abbey Mills Pumping  Station  was built between 1865-1868 to the designs of engineer Joseph Bazalgette and the architect Charles Driver. It is located in Abbey Lane, London E15, the building mamages London's sewerage pumping station,It has been hailed as the 'Cathedral of Sewerage'. The station was built between 1865 and 1868 after an outbreak of cholera in 1853 and "The Big Stink" of 1858. It was designed in a cruciform plan, with an elaborate Byzantine style.  The pumps raise the sewage in the London sewer system from the two Low Level Sewers to the Northern Outfall Sewer, which was built in the 1860s to carry the increasing amount of sewage produced in London and take it away from the centre of the city for treatment.
It is now a Grade II* listed building, and although the original beam engines have been removed it  still functions as an operational station. It is located on the Greenway – the pedestrian track which runs through the Olypmic site. As part of the preparations for the 2012 Olympics, Thames Water is planning to improve its visitor facilities and recreate a section of the original internal painted decoration of the highly flamboyant Italian Gothic Style cast ironwork arcading. A black and white photograph of the interior of the Abbey Mills Pumping Station (Station A) taken c.1920 showing wrought iron metalwork and modern vertical motors that replaced the original steam beam engine. The photograph shows the details of an early elaborate paint scheme.
Download the HIRC Architectural Paint Research Report for details of the discovery of the original decorative scheme.