Edgware Abbey
Investigation of the over-paint, flooring and original gable end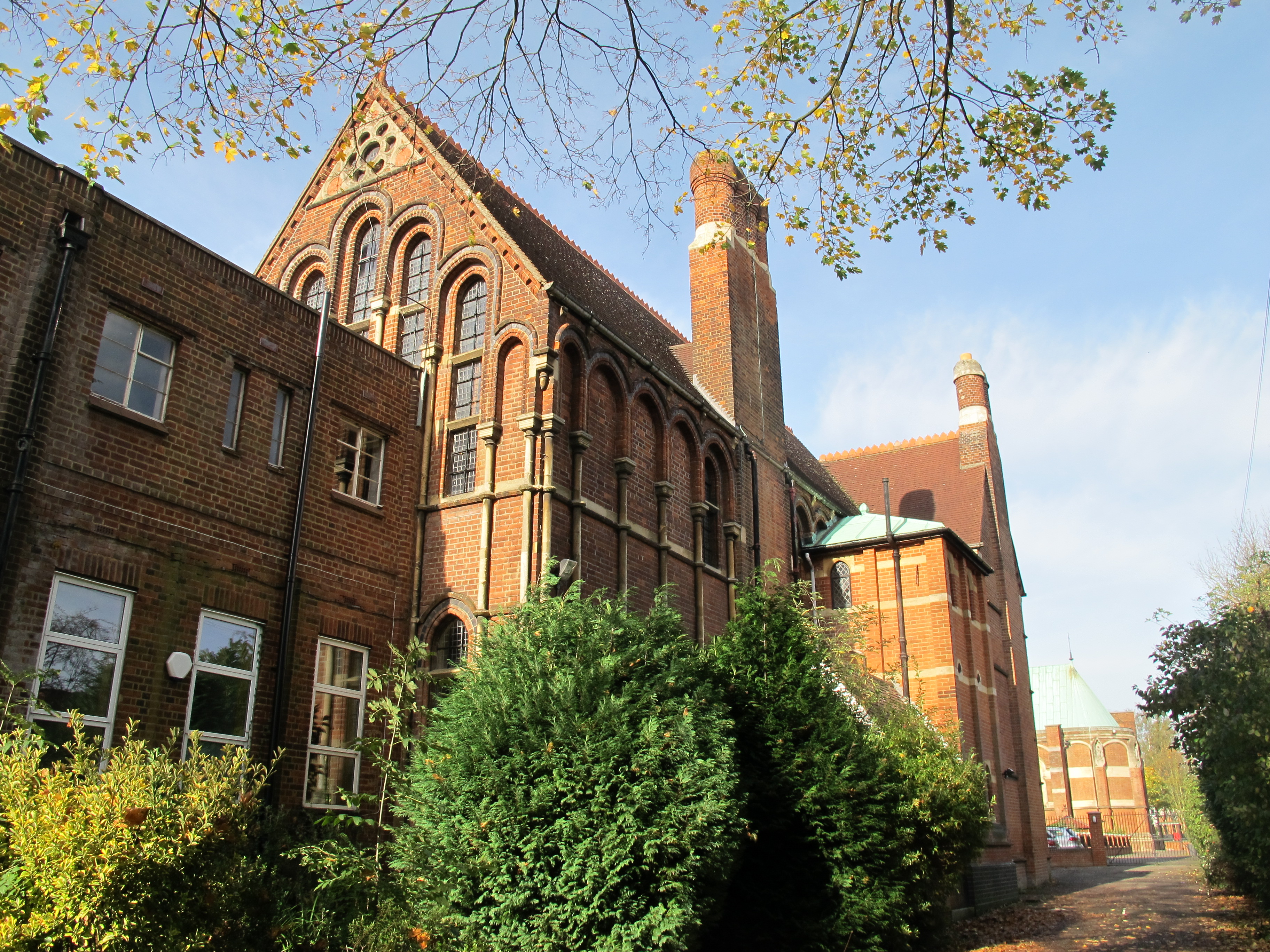 Brief & Research Aims
Edgware Abbey is a Listed Grade II building dating from the 1870s built in the Victorian Gothic Style. It was extended in the 1950s. The domestic quarters of the Abbey are no longer being used by the convent community and have been sold. Planning permission has been obtained to develop this wing of the original complex for use as private residences. The 1950s additions will be demolished exposing the original gable wall. Modern services will be sensitively installed in the building with the aim of causing minimal disruption to the existing original fittings.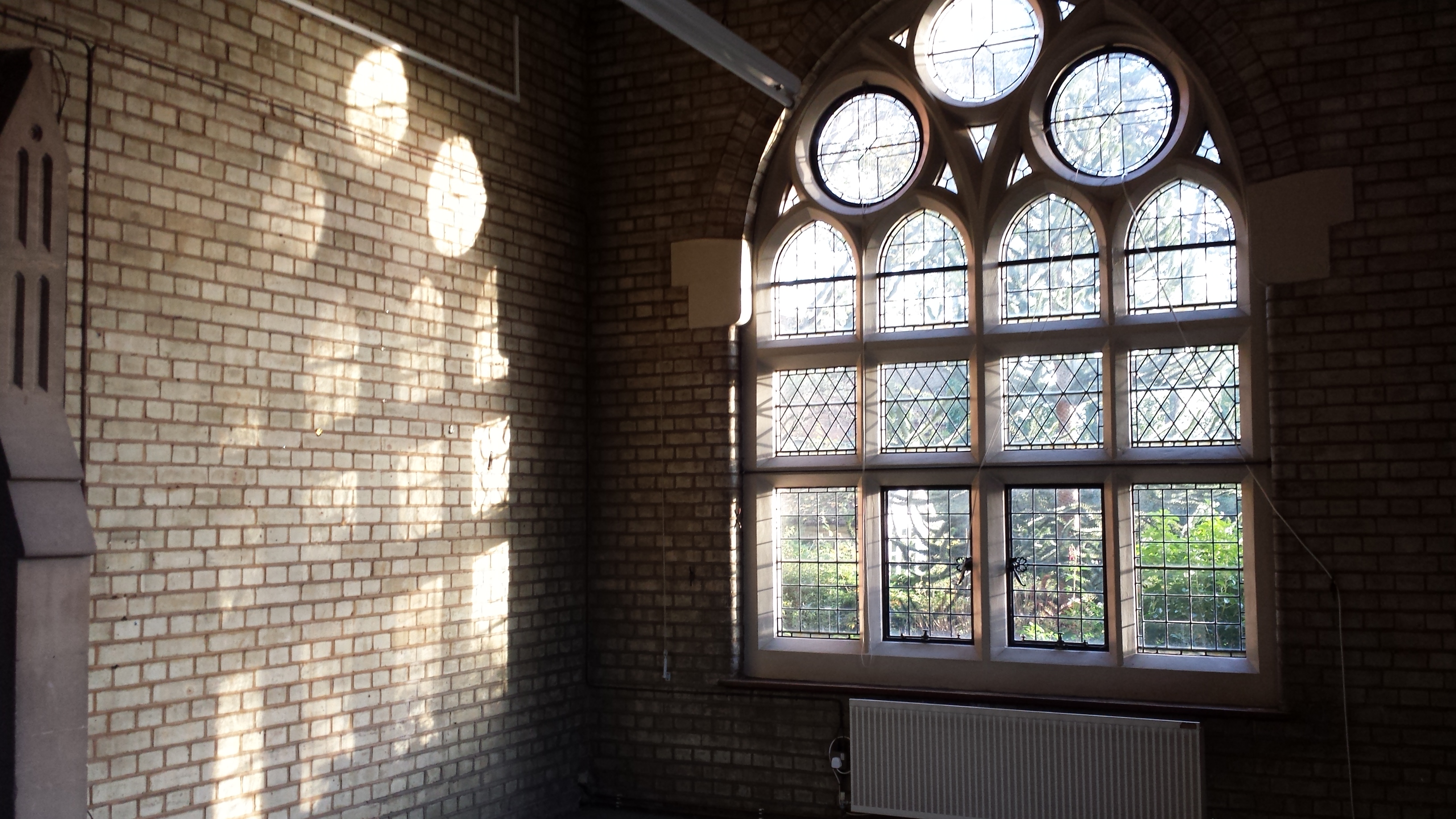 Paintwork Investigation
The interiors of the building retain their splendidly austere appearance being decorated in polychrome decorative brickwork and encaustic floor tiles. However the original appearance has been compromised by the over-painting of selected areas of brickwork in light cream and white coloured over-paint. These paints seem to be modern alkyd or acrylic emulsion paints. These paints were probably applied within the last twenty /thirty years with the intention of softening or brightening dark rooms, or to disguise areas of dirty or damaged brickwork.
On-site trials were carried out and samples of paint were removed for further examination in cross-section to establish:
• The type and age of the applied paint
• Determine the condition of the brickwork beneath the paint layers
• A safe removal system
Paint samples were removed and paint trails are conducted in:
• The Main Central Corridor Hall (G06)
• The Lower Corridor (G10)
• The Great Kitchen (G07)
The interiors of Edgware Abbey are decorated in a variety of glazed polychrome bricks. These are in good condition and provide an austere but attractive appearance which contributes to the atmosphere and sense of place evoking the original use of the building as a convent. In certain areas sections of the bricks have been over painted. It is thought that this localised over-painting of the bricks was carried out sometime in the late twentieth or early twenty-first century and was an attempt to brighten up certain interiors and possibly mask areas of the bricks which had become soiled and dirty. It is evident that the paint was applied around shelving and other temporary fixtures.