Scriptural Panels – St James, Bermondsey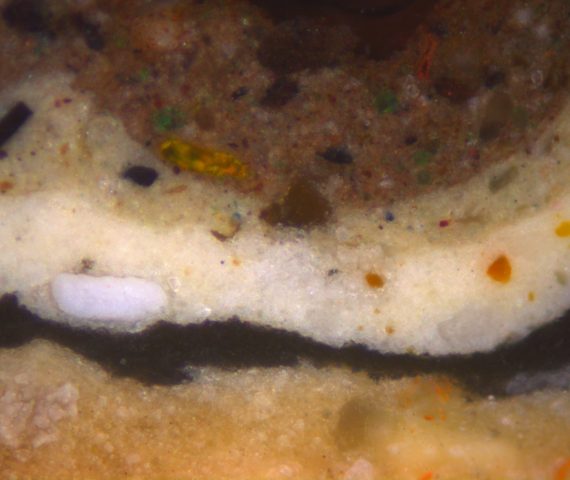 Background
St James, Bermondsey (Listed Grade II*) was built in 1827-9 to a design by James Savage. The church building is typical of a Commissioners' Church in that it is built in a classical style. The west elevation features two stone framed panels which bear traces of two lettering schemes featuring quotes from scripture. The lettering is assumed to date from the nineteenth century and early twentieth century.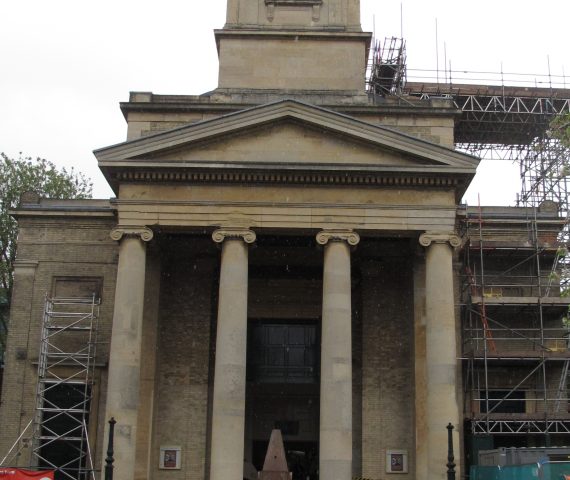 Brief
The church wishes to impart the appearance of an active church and cared-for building. The scriptural panels on the west elevation of the building will be restored so that they can be repainted with an appropriate evangelical tract. The restoration of the panels will include the repairs and repainting of the stone frames. The panel beds will be redecorated, using, either a suitable product which is compatible with any existing paint and lime-based repairs, painting over a new inserted boarding placed over the historic lettering.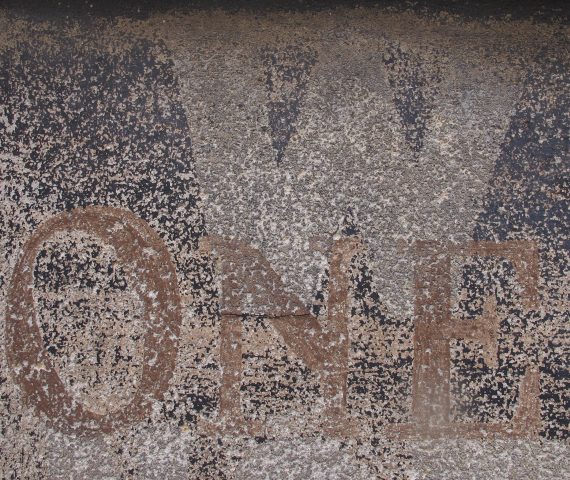 Laboratory Analysis
During the course of the on-site inspection a series of samples were removed. Samples 1 – 17 were removed from the North Panel and Samples 20 – 38 were removed from the South Panel. It was hoped that examination of the samples under high magnification would clarify the decorative sequence of the two lettering schemes.
The removed samples were examined under low magnification before being mounted in cross-section for examination at high magnification (X50 – X500) under normal and ultraviolet light to establish the paint stratigraphy and paint materials.
Conclusions
It is difficult to account for the visual appearance of the two schemes.
It is suggested that several factors are contibuting to the current appearance of the two panel beds. Weathering away of the paint layers is one factor – the accummulation of dirt in other places is one of the others. The density of the lower black lettering has perhaps caused it to 'ghost' through the second scheme.
This may be caused by a chemical reaction of the pigments or due to a change in the refractive index of the paint media. This phenomena is observed in paintings as is called 'pentimento' A pentimento (plural pentimenti) is an alteration in a painting, which reveals traces of previous work, showing that the artist has changed his or her mind about the composition during the process of painting.
The existing paint is worn and weathered but is adhering well to the stone substrate – where the stone is in good condition.
It is suggested that any new boarding placed over the surface is fitted in such a manner as to allow the free circulation of air over the surface of the panel bed.