St John in Hackney
The Interior – Architectural Paint Research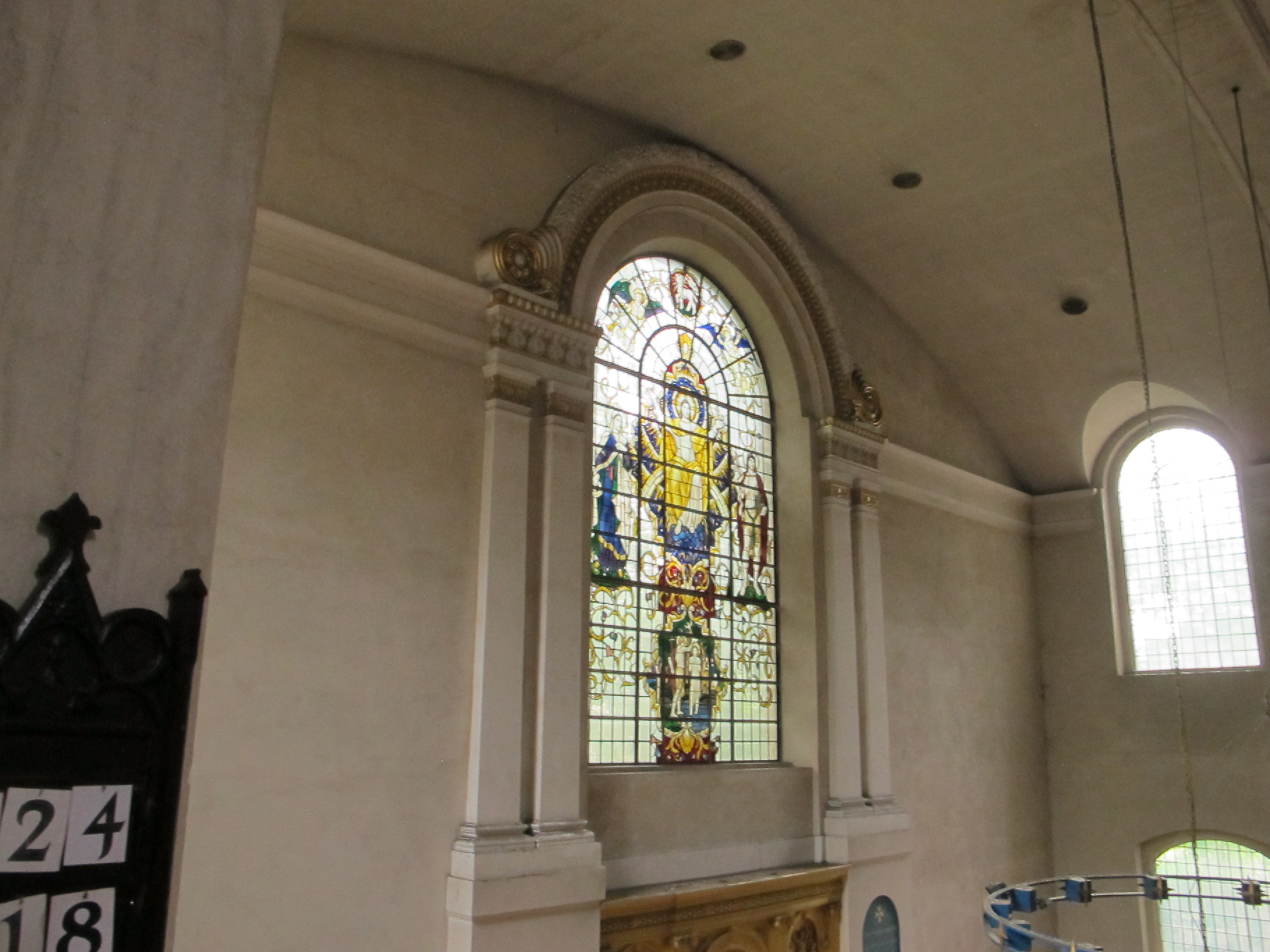 Research Brief
Research was commissioned to establish the early decoration of the church and it later decorative history
Sources of information:
• St John at Hackney – The Story of A Church by David Mandler (1993)
• Church of St John at Hackney, London E5 – Conservation Plan Prepared for St John at Hackney PCC by the Architectural History Practice Limited (Draft 2016)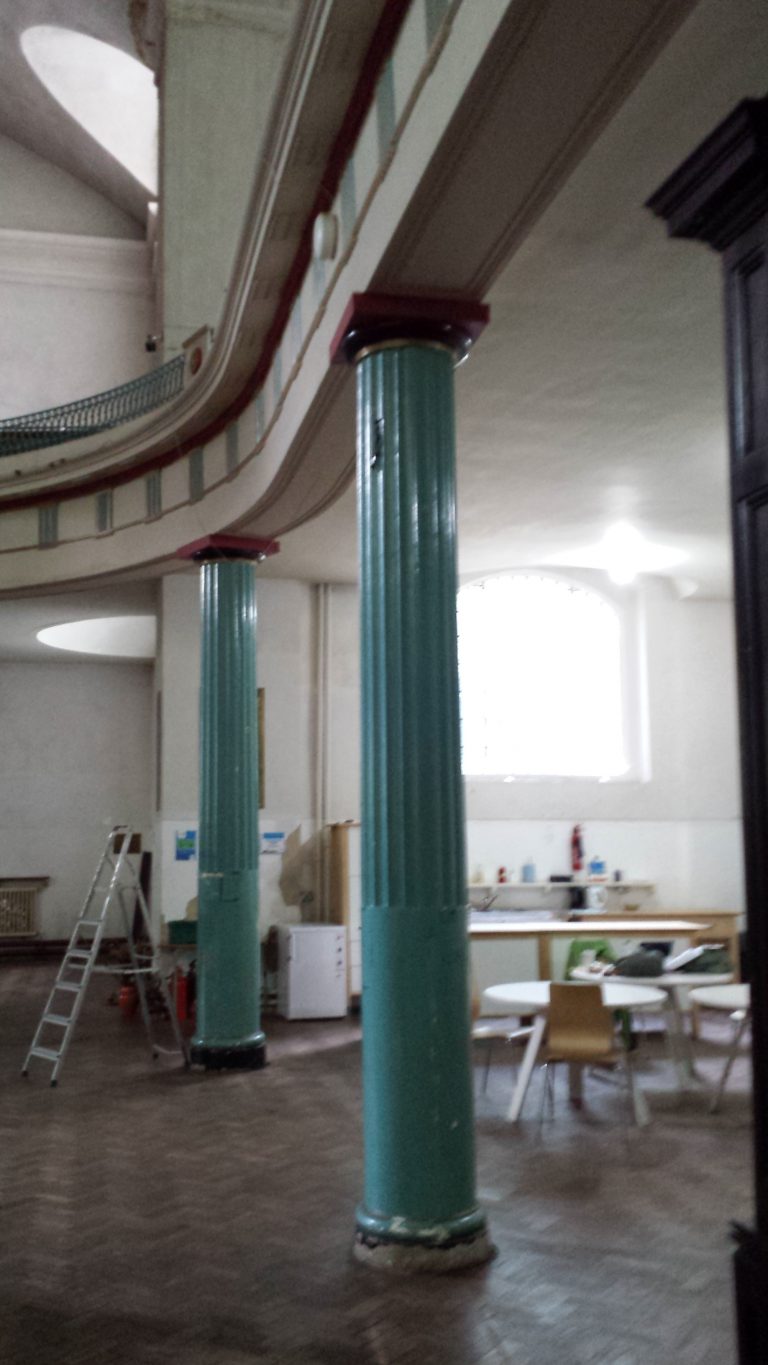 Abstract
The original decoration of the interior of the church was very plain with some areas of elaboration.
• The walls may have been rendered in a self-coloured off-white render. But may have been painted in off-white paints at a later date. All the plaster was removed during the renovations after the 1955 fire.
• The Doric columns were painted in an off-white oil paint.
• The stone bases of the columns may not have painted originally – or if they were they were decorated in a textured-sanded stone coloured paint.
• The gallery fascia was painted in an off-white oil paint. Originally a painted liturgical inscription was applied to the lower frieze.
• The metal balustrading was painted in a light green oil paint picked out in gold leaf and dark green glazes.
• The reveals of the East Window may have been picked out in a deep red paint – possibly imitation of marble.
• All of the joinery appears to have been painted in imitation of light oak.