Masters' House
MASTER'S HOUSE – LEDBURY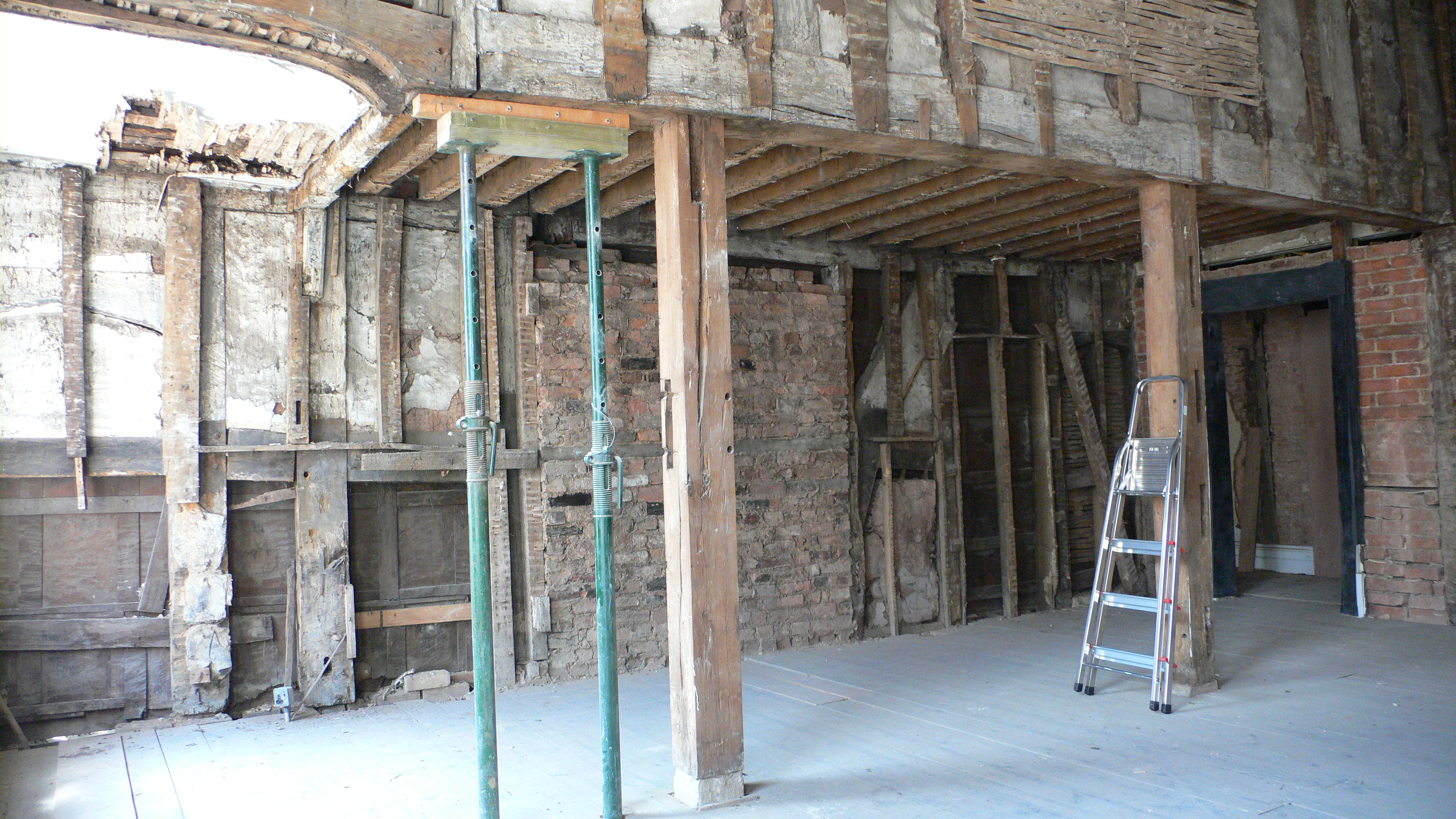 Introduction
The early structure of the Master's house Ledbury dates from 1485. The original timber-framed building is comprised of; a double height hall, a two storey solar wing, a service passage, a service wing – and a detached Kitchen accessed via a courtyard. The early building is now encased by later additions to the property which were mainly added during the 18th, 19th & 20th centuries.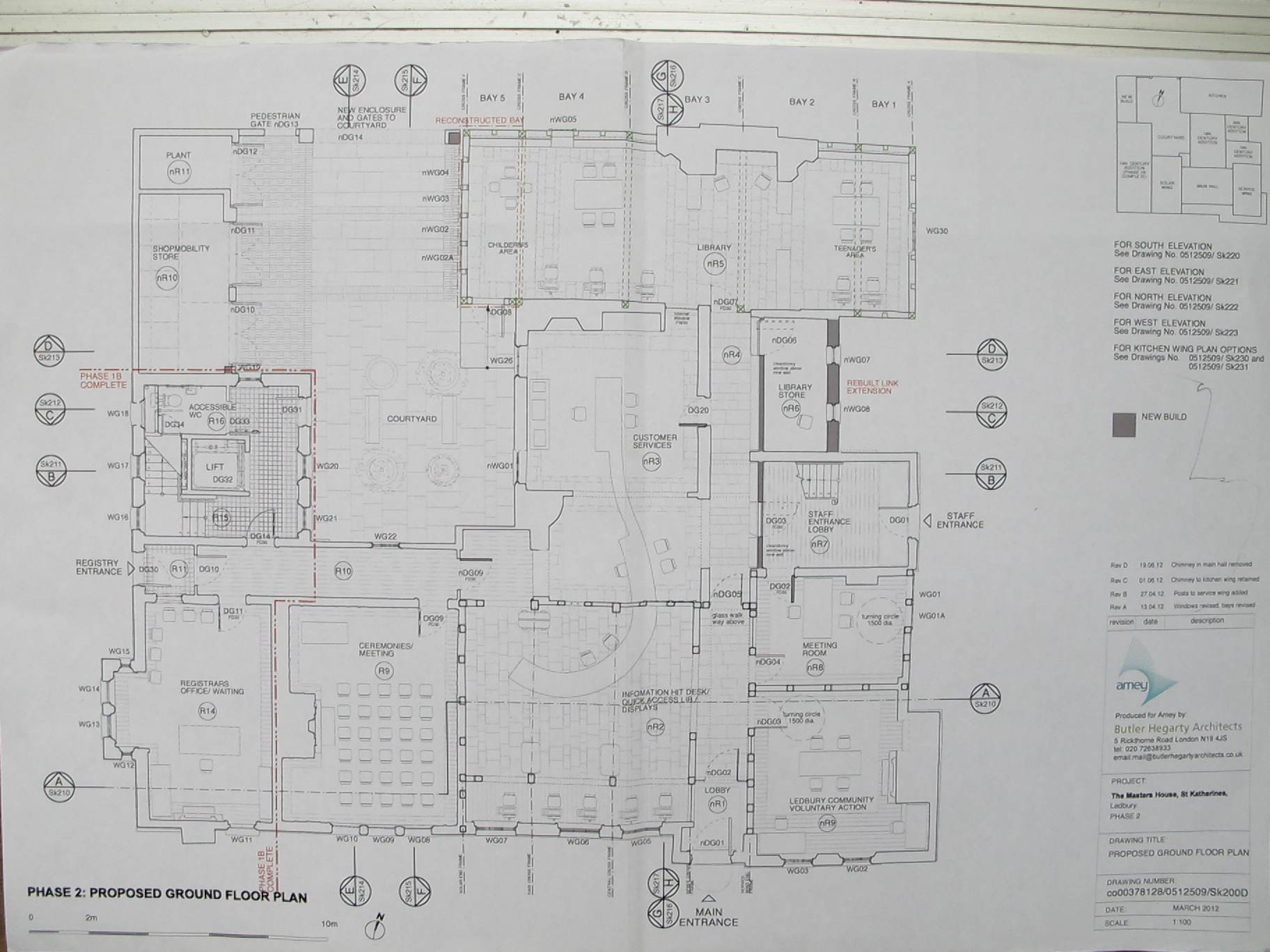 Conclusion
The opening up works carried out in the Master's House Ledbury in early 2012 revealed that the dais bay (west end of the Hall) had been painted in an elaborate polychrome scheme which included verses from the Bible written in Middle English. This decoration is presumed to date from the creation of the building c.1485.
The joints between the timbers had been covered with a fine weave canvas before the painted decorative scheme was applied. The scheme was created using a limited range of relatively cheap pigments; red lead, red ochre, coal, black and chalk. Some vermilion may have been used. The execution of the decoration is very confident and assured. The west beam bears several early tenterhooks which are evidence of the use of fabric hangings in this area.
It is evident that the scheme was not over-painted until the insertion of the 18th century first floor room. At this time the sections of the beams, exposed below the joists were over-painted with white distemper. The upper section of the scheme was protected by the ceiling void and was not overpainted
Examination of the original beams below the decorated horizontal beam revealed that they had been with a black paint. In contrast the beams at the east end of the Hall had been painted in a light brown.. A similar blue/black finish was observed on the moulded horizontals of the original windows located on the north wall (still in situ) and the south wall (reused and relocated after the demolition of the lower level of the south wall). These paint finishes are a very rare survival of painted polychrome decoration and the use biblical quotations and mottos, which were commonplace in the decoration in 15th century interiors. The use of fine fabric to cover the joints prior to redecoration is provides an insight into house-painters techniques and materials.
Great care must be taken to preserve this important archaeological during the reinstatement of the original 15th century structure. Decisions must be made about: the protection of the decoration during the works programme; degree of cleaning and consolidation of the scheme; and how it is to be displayed when the building is eventually in use.