Brighton West Pier Kiosk
History & Research Brief
The West Pier in Brighton was designed by Eugenius Birch (1818 – 1884). The pier was opened in 1866 and closed in 1975. It was the first pier in Britain to be Grade 1 listed. Following its closure, the pier increasingly derelict. Two fires in March and May of 2003 left little of the original structure. Demolition began in 2010 to make way for the observation tower i360. Further storms have damaged the what remains of the pier.
Observations & Conclusions
Some of the elements retained over twenty layers of paint and provided evidence of a long-standing maintenance and redecoration campaign. It was noted that all the paint layers applied seemed to be lead-based paints with the exception of the last two phases where modern alkyd resins paints seem to have been used. It is probable that lead-based decoration were applied on a regular basis to protect the ironwork from the corrosive sea-water. There are also traces of a grey metallic paint (micaceous iron oxide) which was applied as part of an attempt to recreate an early scheme.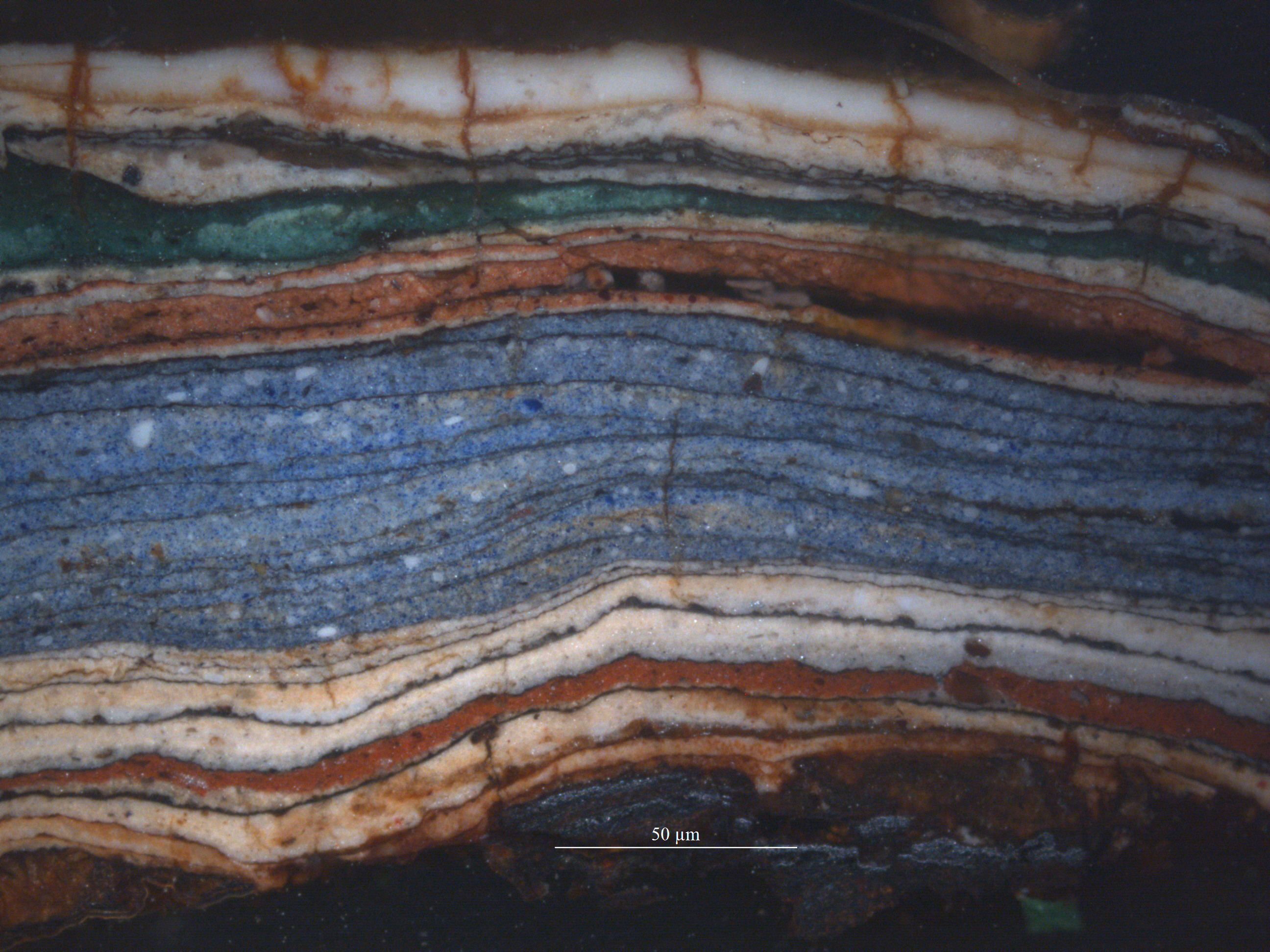 Examination of all the mounted samples made it possible to identify six distinct decorative phases. Although it is not possible to suggest any specific dates for the application or change in the decorative schemes it is suggested that Scheme 3 appears to be applied the late 19th century and may have been retained until the outbreak of WWII, It would be interesting to establish whether the pier was painted in camouflage colours during the war.
The suggested reconstruction of these six decorative phases in a collation of the paint evidence and the detailing partially visible in the historic black and white photographs.
2nd Scheme – Light Cream with picking out in Red-Brown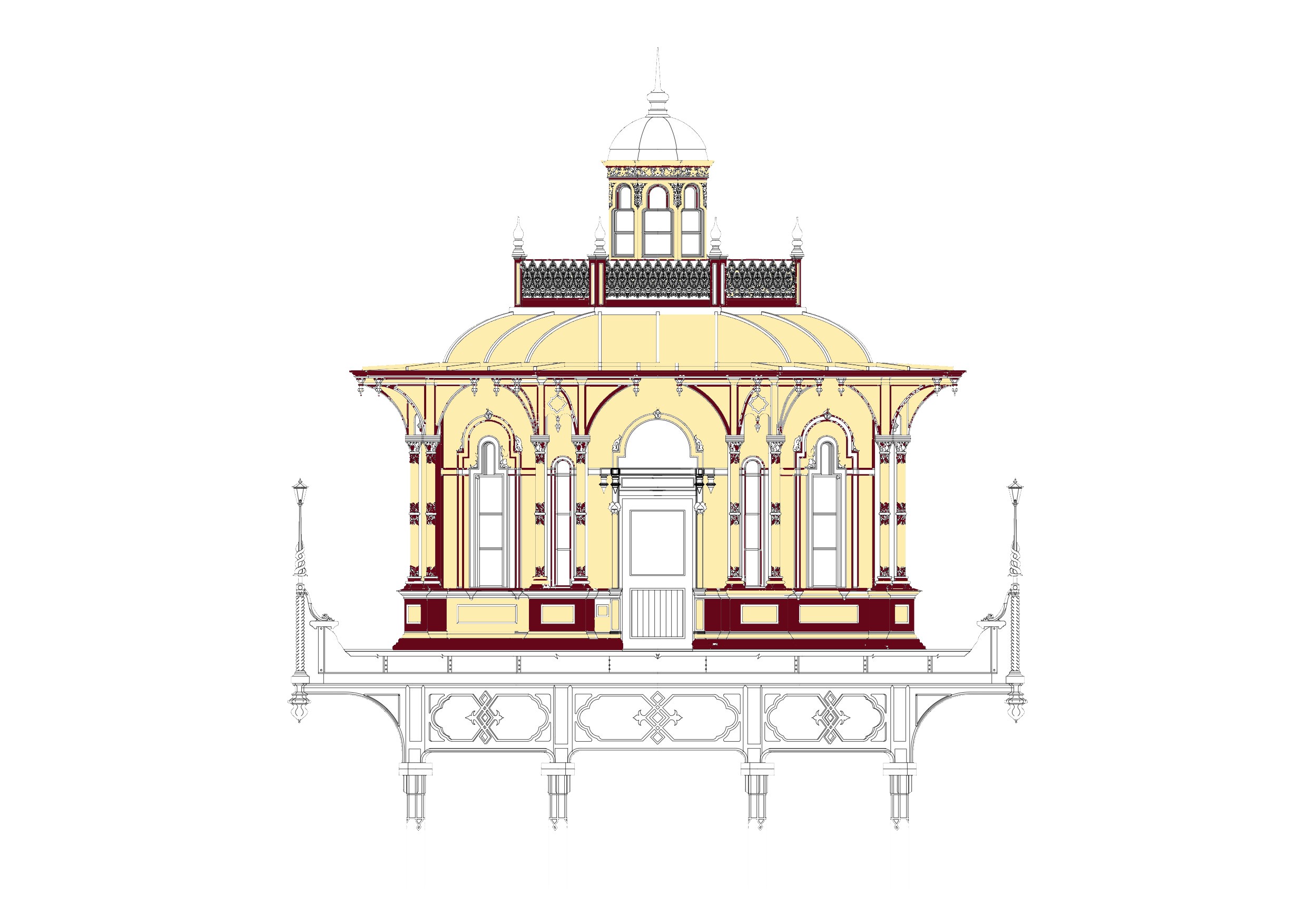 3rd Scheme – Light Cream with picking out in Red-brown & Cream & Blue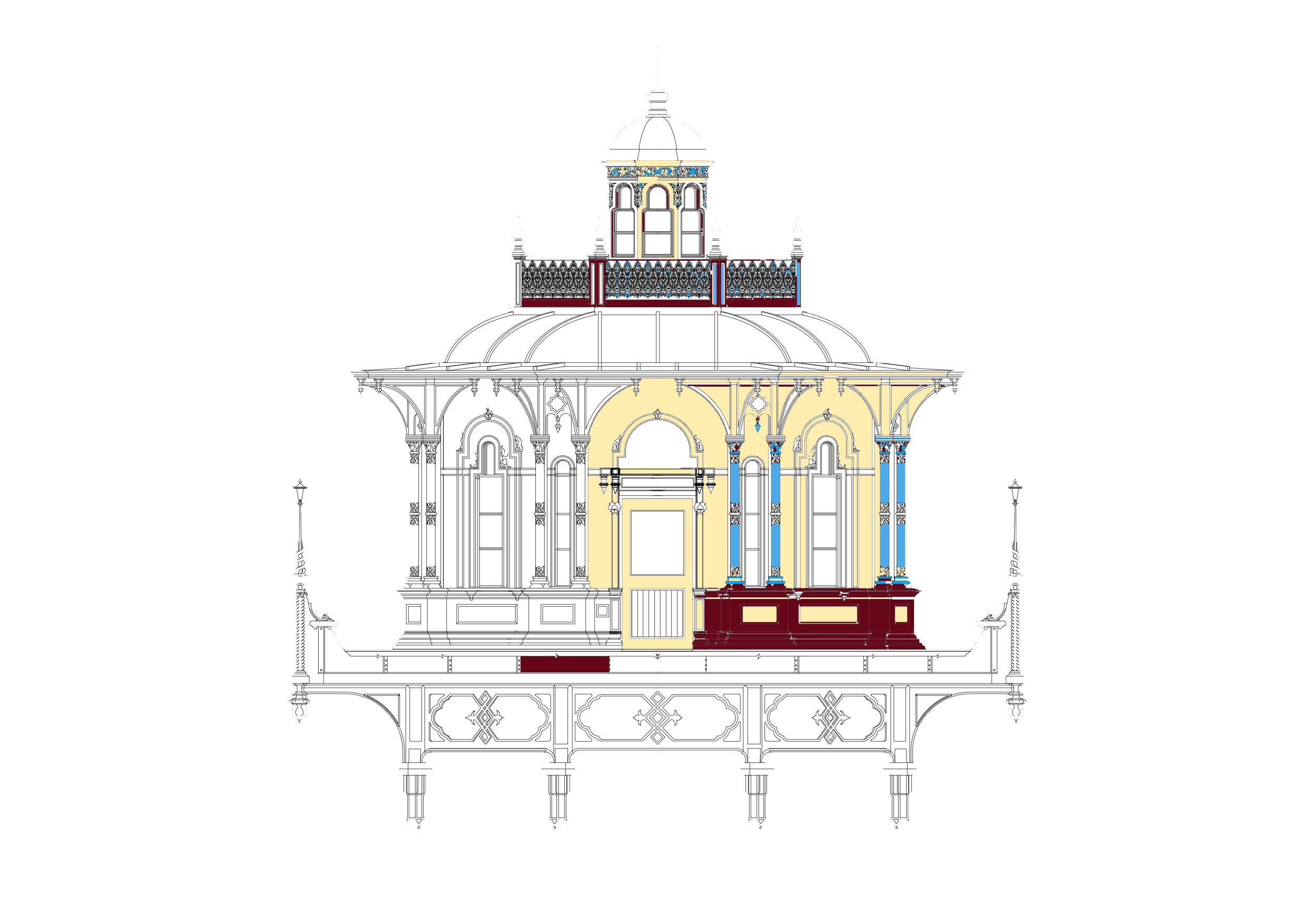 4th Scheme – Pink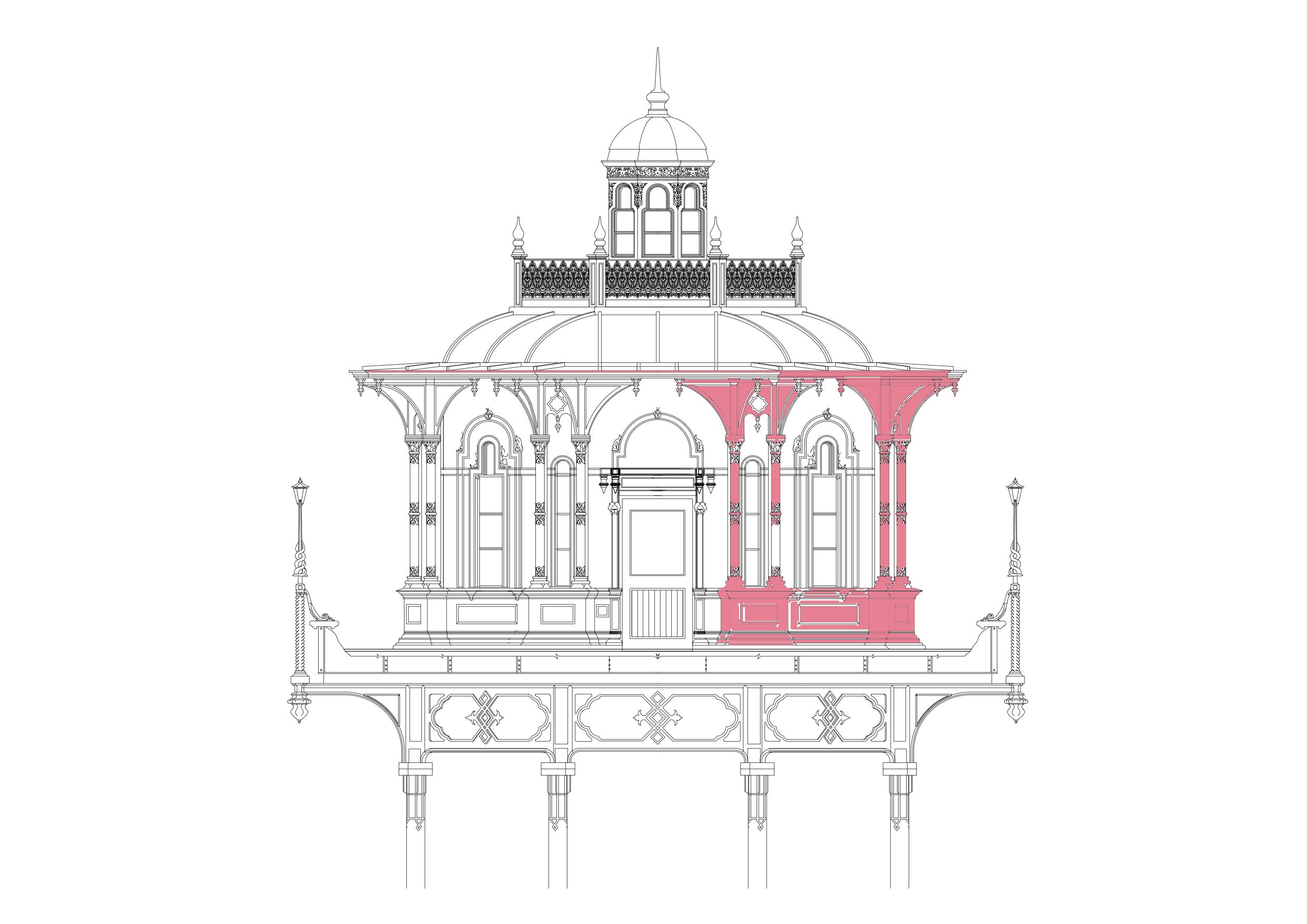 5th Scheme – Dark Green (and Cream picking out)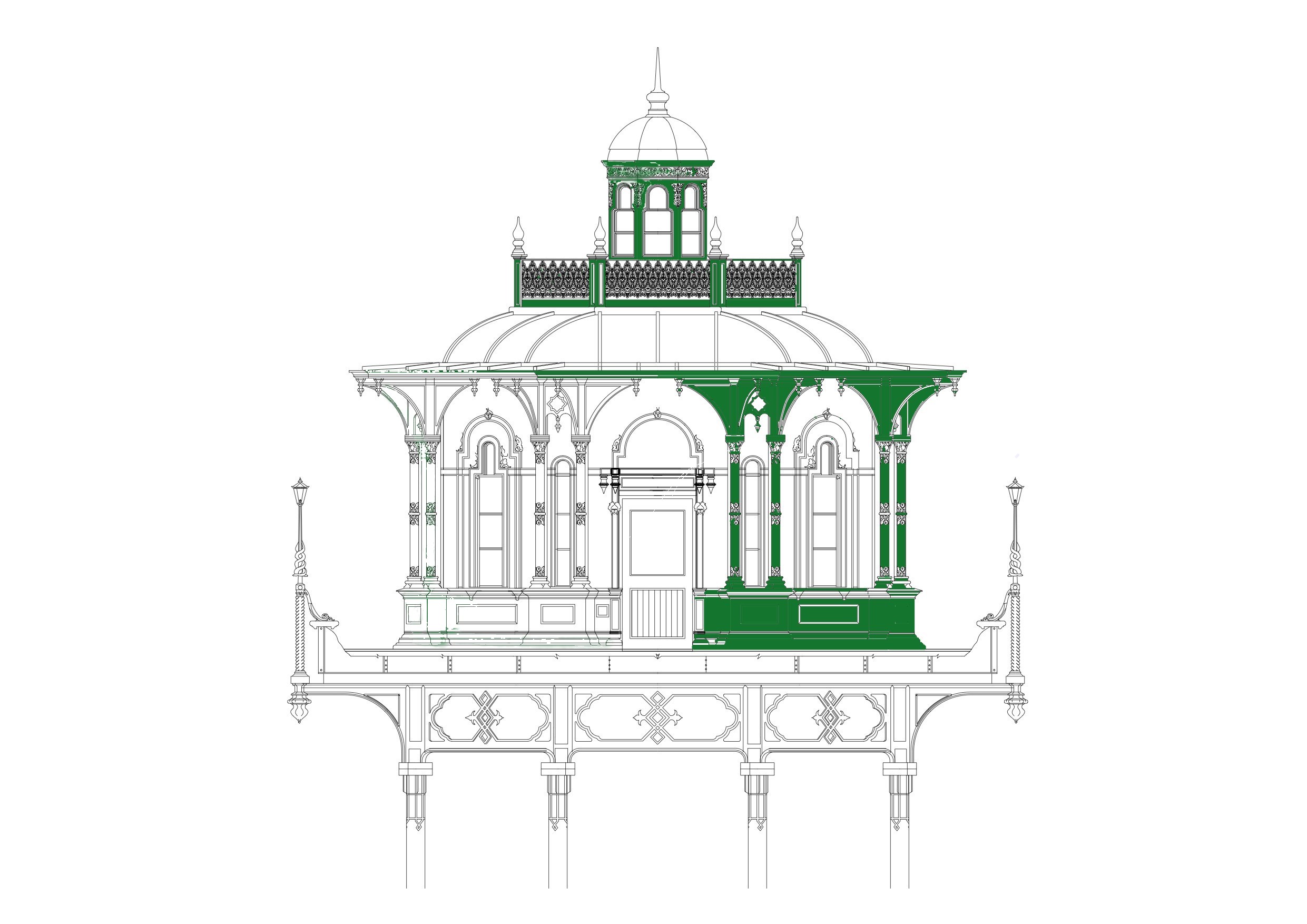 6th Scheme – White