The Mosaic Rooms
Tower House, 226 Cromwell Road, London SW5 Investigation of Painted Decoration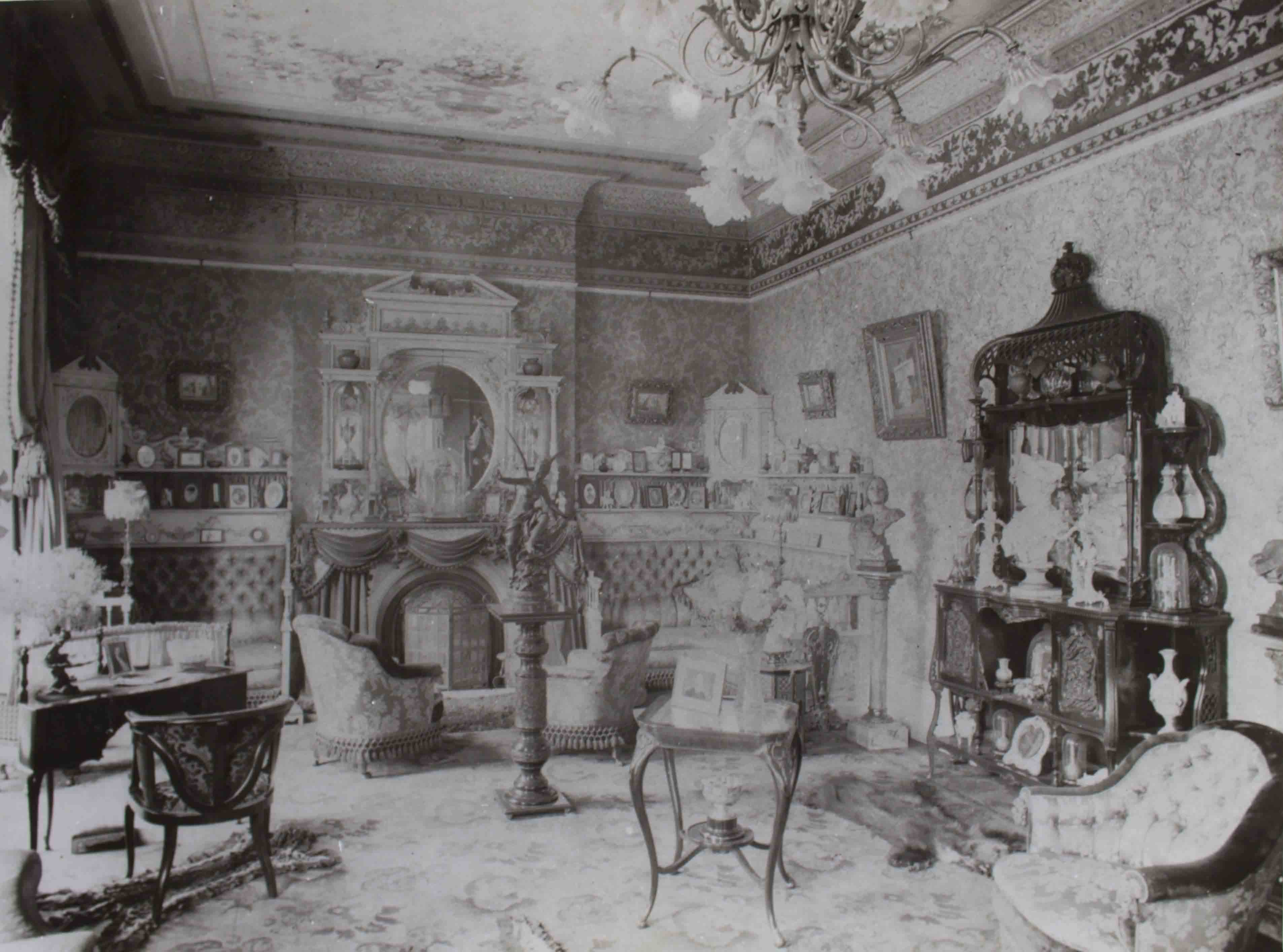 Research Brief
Research was required to investigate the late 19th century painted decoration of the ground floor Drawing Room of Tower House, 226 Cromwell Road, London SW5.
Recent research into the history of the building suggested that one of the residents Imrie Kiralfry, the famous musical producer, who lived from 1896-1916 had hand painted murals covering all the walls. Further research discovered some early photographs of some of the interiors of Tower House held at the Museum of London.
These images suggest that the walls of the rooms had been decorated with wallpaper and the ceilings had been painted in very ornate schemes which included figures and foliate patterns. It is probable that the suggestion that Imrie Kiralfry painted the walls, was really a reference to him commissioning a firm of decorators to carry out the works within the house. It would seem unlikely that he would have carried out these works himself.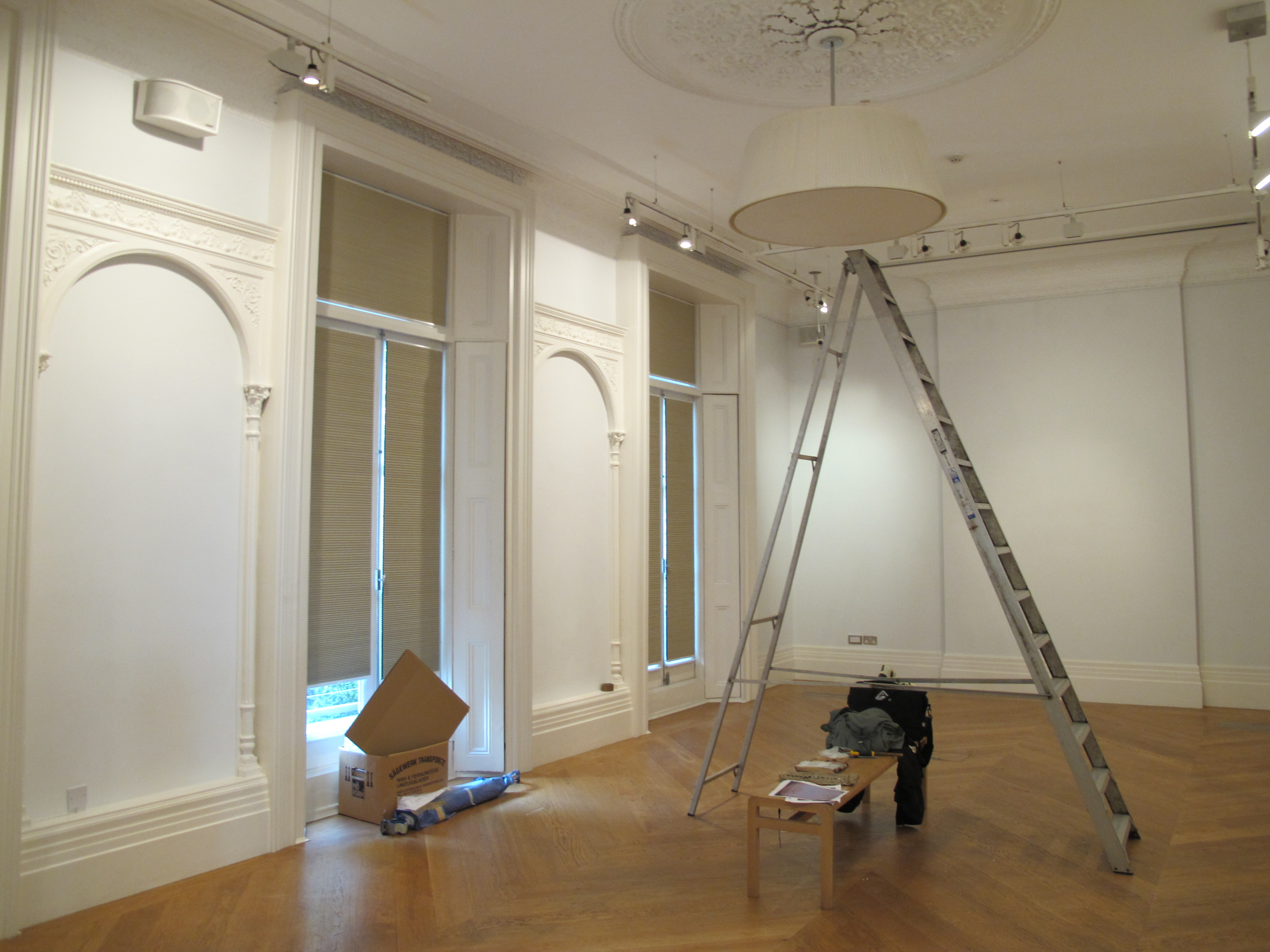 When Kiralfry died the building was sequestered by the army for use as an officers' club during the war. The army had the ornate decorative schemes over painted in plain white paint. The building then became the home of London Academy of Music and Dramatic Arts (LAMDA) and the interiors were again simply painted in white. The building was taken over by The Mosaic Rooms, A.M. Qattan Foundation, and the walls were again painted white. The current architect in charge of the building recalls that one of the ceilings had to be taken down, but is not sure which ceiling was replaced.
Further research was commissioned by Rachael Jarvis, Head Curator of the Mosaic Rooms to investigate the ceiling of the main gallery to establish whether any trace of the early decorations had survived and if so would it be possible to uncover and expose areas of the early elaborate decorative scheme.