Cambridge Avenue
KILBURN PARK, LONDON NW6
Heritage Statement – Impact Assessment of Proposed Development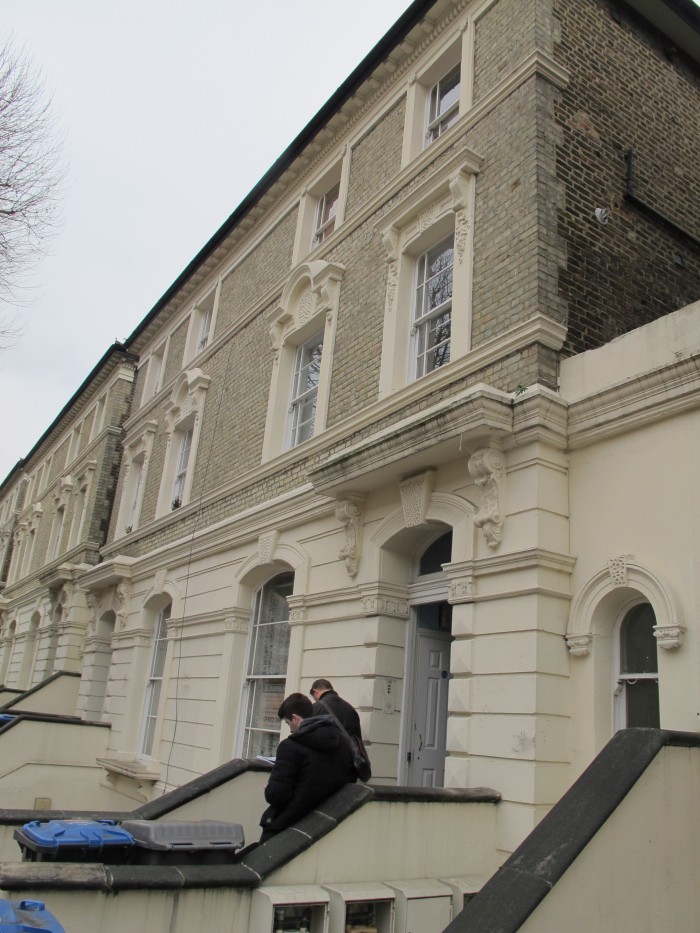 Significance of 32B Cambridge Avenue
The property, No. 32B Cambridge Avenue forms part of a row of mid-19th century semi-detached houses which lie within the Historical Quarter of South Kilburn and are Listed Grade 2. The significance of these Victorian Streets has been identified in South Kilburn Supplementary Planning Document: South Kilburn New Deal for Communities – Brent Council 2005 http://brent.gov.uk/media/195108/South Kilburn SPD.pdf
The heritage value of these buildings lies in their external features. The eastern side of Cambridge Avenue retains a rare intact run of 1860s facades which retain rusticated ground facings, original cornice, window and door detailing. The architectural quality of these facades enhances the area and sets a standard for new development. Listed Building consent will be required for proposals to alter any listed structure or for development that would affect its setting. Planning regulations state that no control is exercised over internal features.
Description of 32B Cambridge Avenue
The property comprises the raised ground floor of 32 Cambridge Avenue. The property dates from c.1860 and was originally built as a single family home. The house has been subject to various alterations (planning permissions granted) and is currently divided into several self-contained flats. Property 32B is accessed via a lobby area which also gives access to the communal staircase. The interior of the ground floor property has undergone previous modifications which, with the exception of the rear and back windows, has removed all period features such as cornicing, skirting and fireplaces.
Proposed alterations to 32B Cambridge Avenue
The proposed works will remove the existing non-historic partitions, to reconfigure the space to provide a one bed roomed flat with a kitchen/reception and bathroom. The existing windows will not be altered and therefore there will be no alteration to the external appearance of the facades of the building. The architectural quality of the facade and the unity of the design of the row of buildings will not be compromised by the proposed works.