Avenue Studios 3A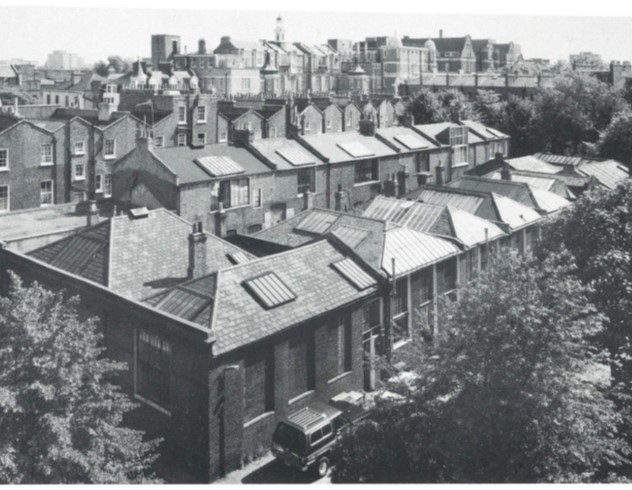 Background & Research Brief
Sydney Mews listed Grade II listed. It is located within the Thurloe Estate and Smith's Charity Conservation Area.
Sources of Information
Information based on a heritage statement prepared by Stephen Levrant Heritage Architecture Ltd.
Initial site visits which involved the removal of paint samples which were examined under high magnification (x50 – x500) under normal and ultraviolet light – and on-site investigation and revealing.
Additional site visit which involved further on-site opening up and discussion informed by cross-section analysis to reveal the extent of most recent (1980's) repairs and additions. Architectural paint research was originally commissioned to clarify the decorative history of eleven specific locations but the scope of the investigation was later extended consider relevant historic documentation and on-site investigation. The revised report based on a more holistic review of all the related evidence has, informed a tentative correlation of the existing decorative schemes and named artists and identification of original elements, and a general narrative of the decorative history of the studio.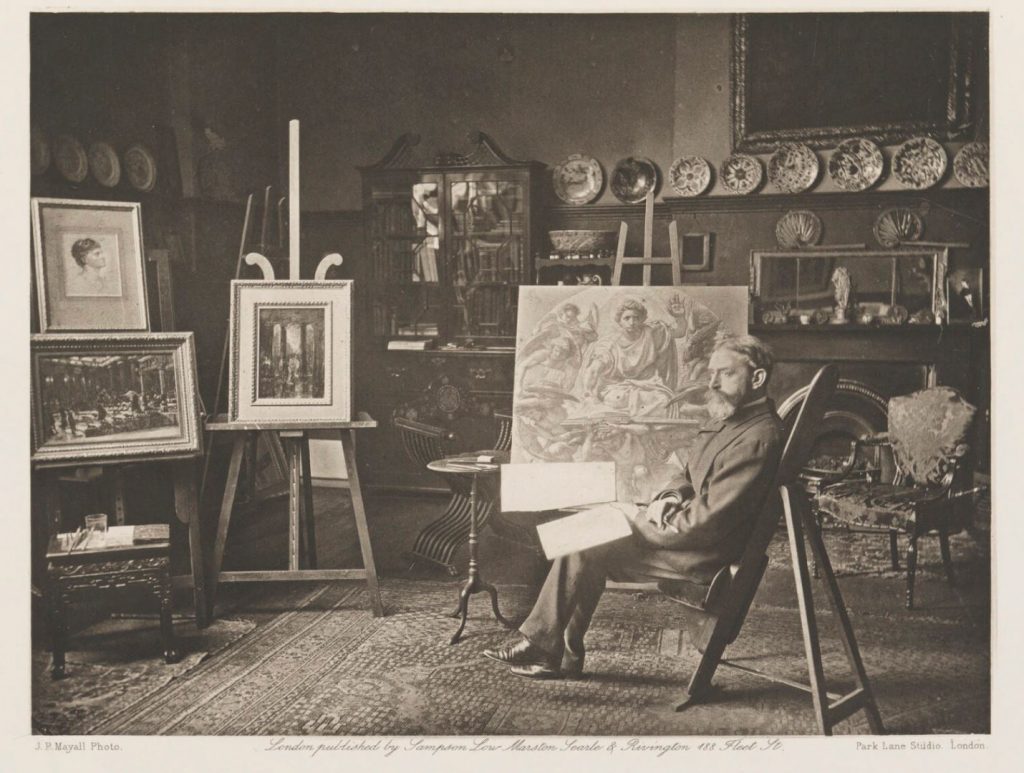 Conclusions
When the Studio was first fitted out the door to the Front room, panelling in the Entrance Hall, Door to First Floor space and the high dado were painted in a Dark Red Brown.
These elements were then repainted in a further Dark Red Brown and the panelling in the Front Room and the high dado ion the First Floor was decorated in a Deep Green.
Later all of these elements were painted in a Mid-Green – excepted the high dado which was painted in a Cream.
Later – probably during the Pre-WW period the rooms were decorated in a series of Yellow schemes.
It is probable that during WWII and until the 1960/70s the rooms were not painted.
The First-Floor studio was repeatedly decorated during the 1960s – 1970/80s period but the Ground Floor front room was neglected – and possibly only used only for storage.
During the 1980s – or when ever the kitchen units were fitted into the First Floor Studio – the interiors were given a major renovation. This involved the stripping out and complete renewal of the Bathroom and Toilet – no trace of the earlier fabric remains. Major plaster repairs were carried out in the Front Room of the ground floor and the Staircase. Sections of the existing panelling in the Front room was moved forward and new cupboards and partitions were installed. Some making good and repairs to the historic panelling were carried out in new softwood and fibreboard.